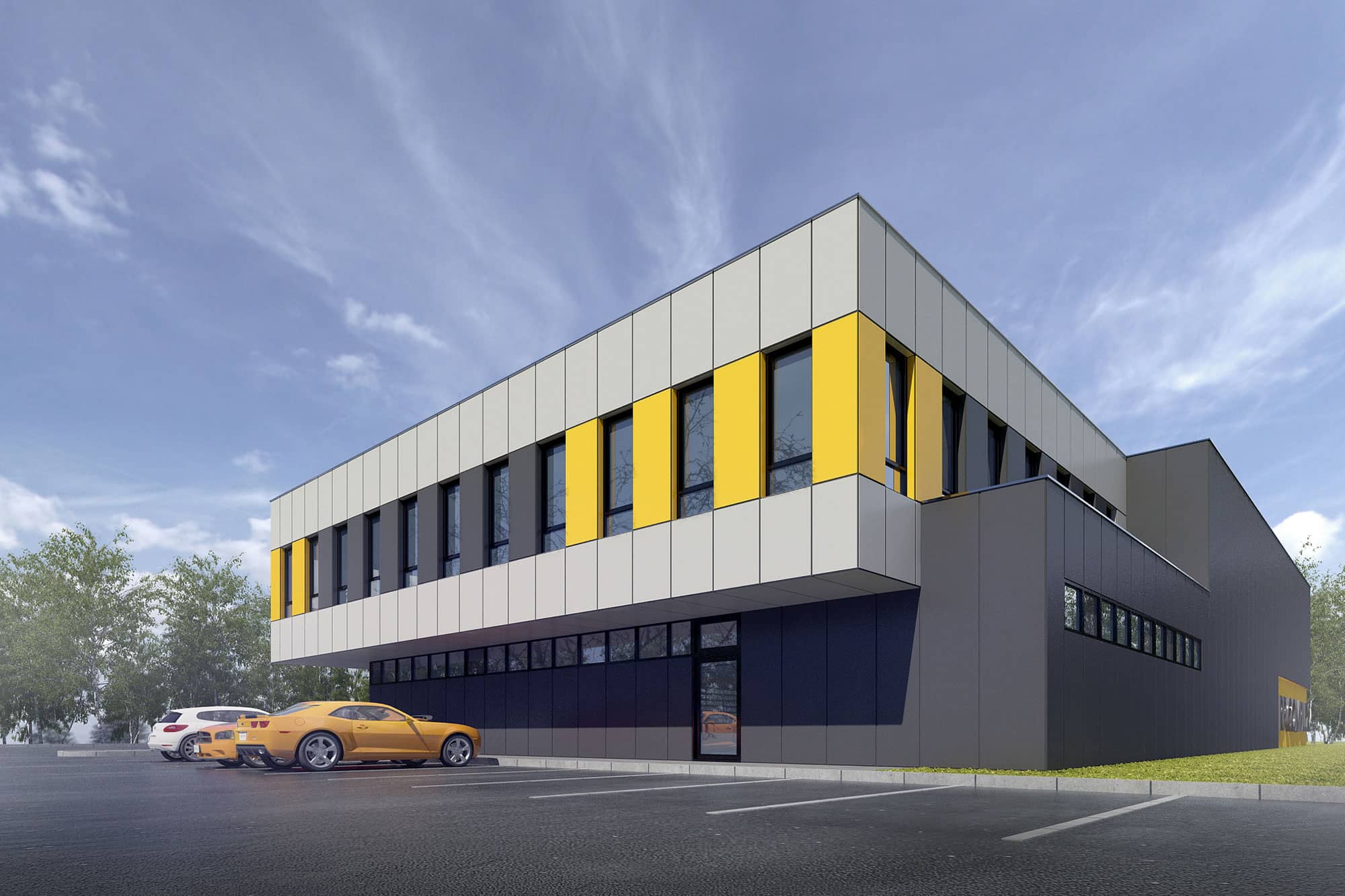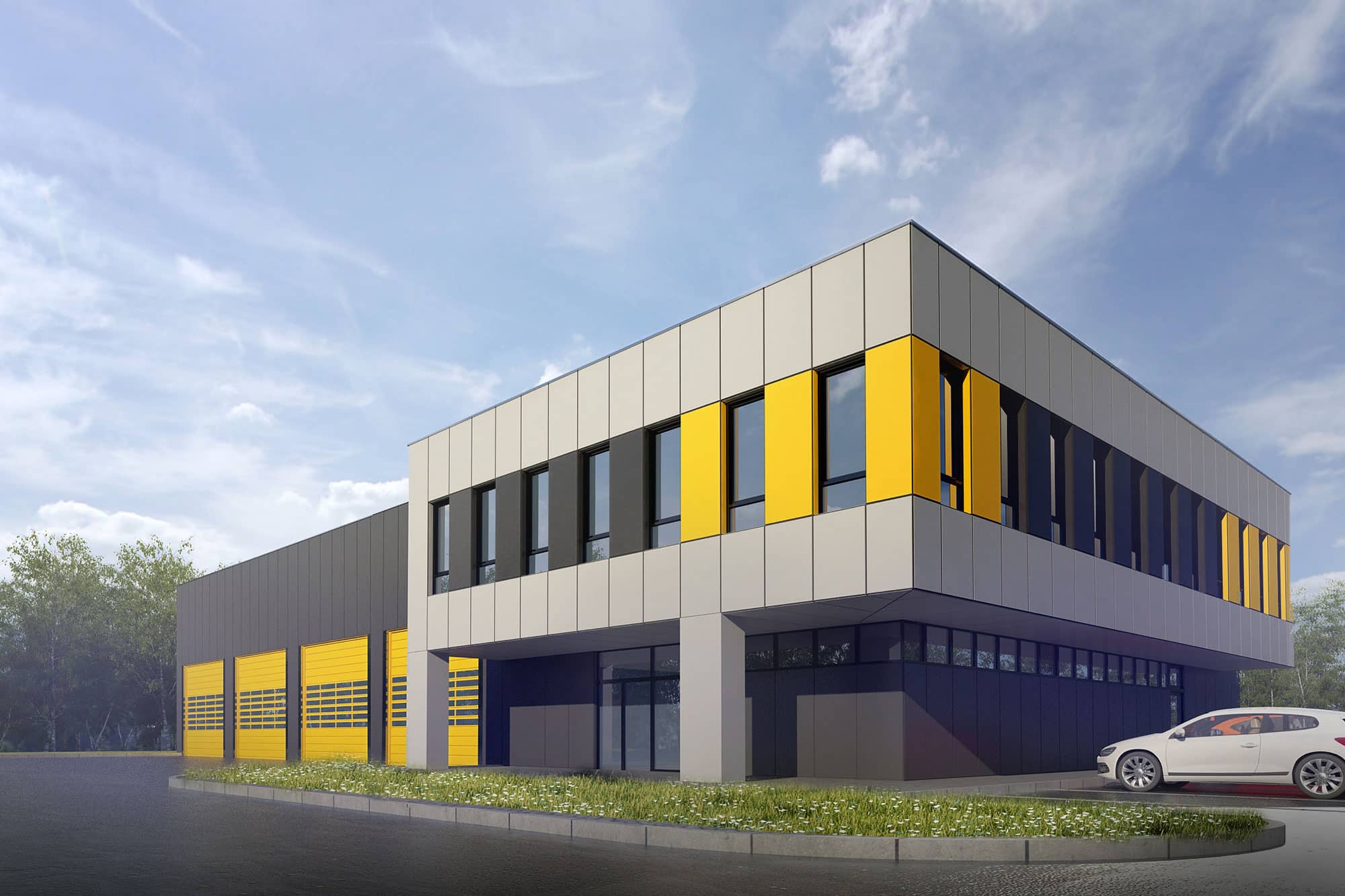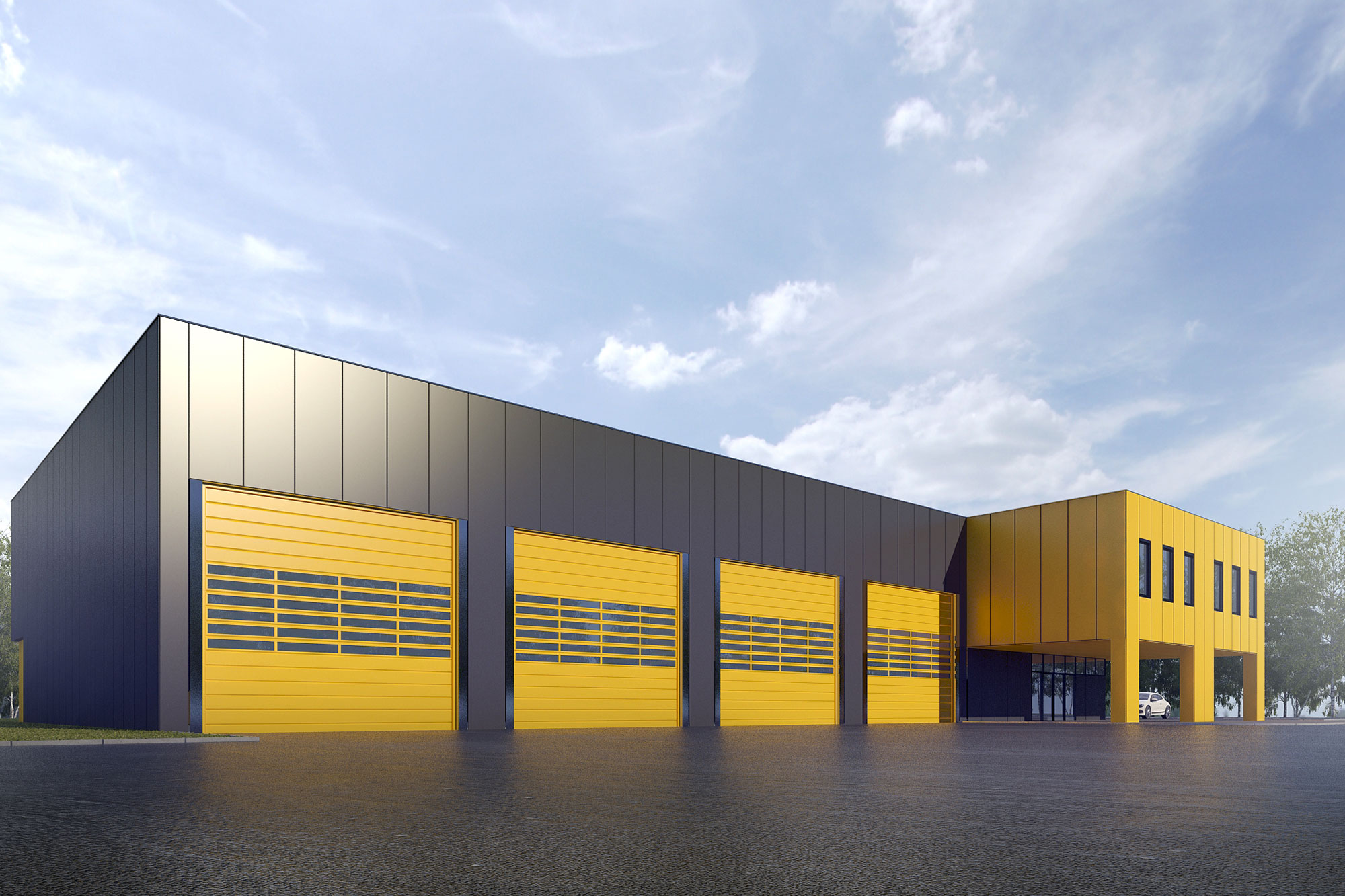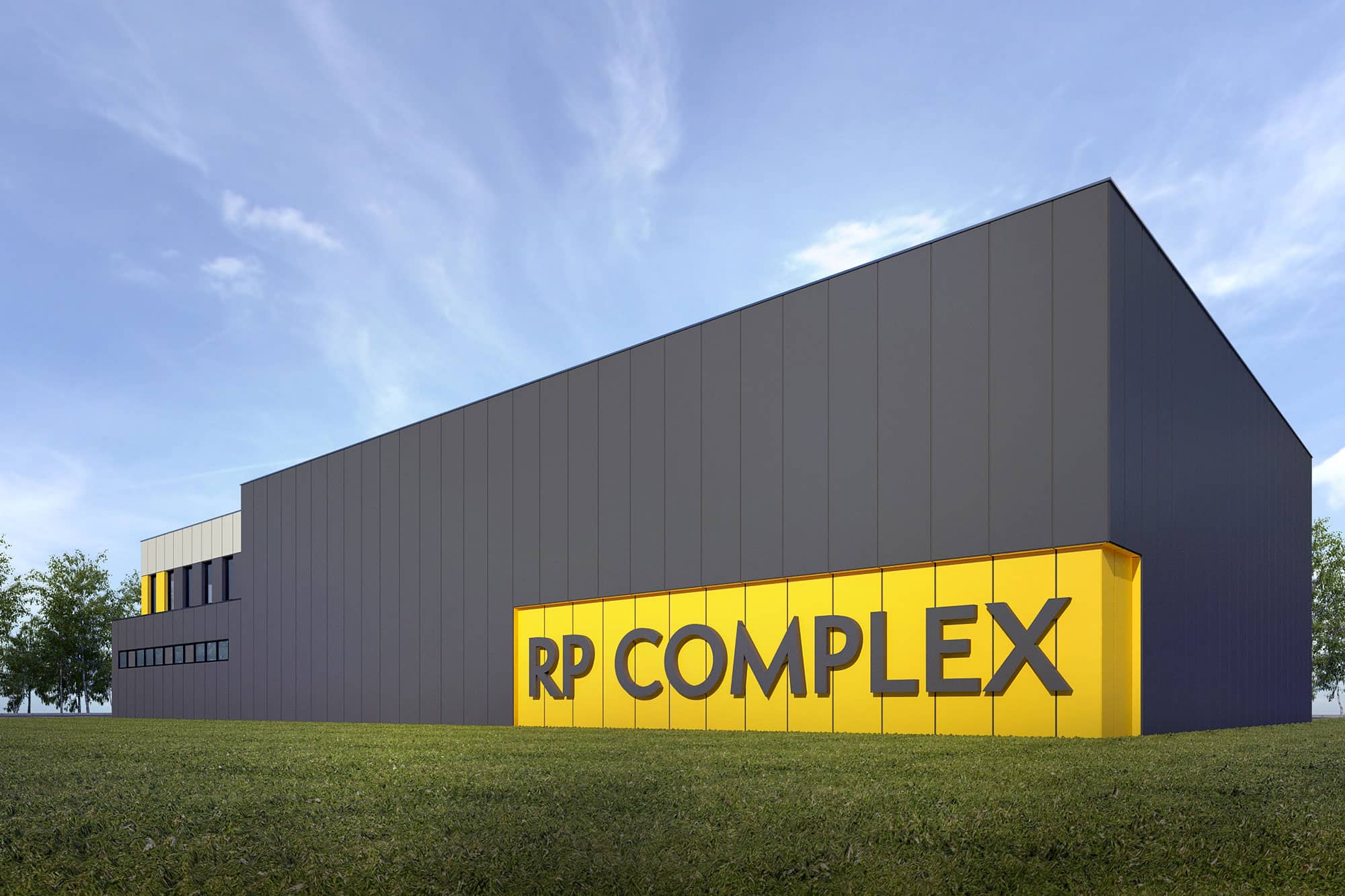 serwis-maszyn-budowlanych
Project
specification
Client

RP Complex Sp.z o.o.

Location

Skawina k. Krakowa

Construction

2014 - 2015

Area

1 000 m2
The design of the service garage building for construction  machinery together with the related office and staff welfare building was commissioned by RP COMPLEX Sp. z o.o. This investment project is located in the north east part of Skawina, one of the towns in the greater Kraków urban area, located around a dozen kilometres south west from the centre of this main city. This investment project is to be built on a currently undeveloped industrial and service land. There is no compact development in direct vicinity, but more and more industrial buildings are being erected.
The way the building is situated on the lot shows care for spatial order within the perimeter of the investment project and gently harmonising with the presence surroundings. The design calls for matching the development lines of existing  neighbouring buildings. The truck apron, parking spaces for construction machinery and entrance gates to the service garage are located in the rear part of the lot, whereas the public road is faced by the elevation of the office block and the 'clean' part of the garage building façade, thus keeping the street frontage attractive.
The primary function of the building is the servicing of construction machinery. The employee welfare and office part supplements the primary function and will house the welfare facilities for blue-collar workers of the garage and offices for the administrative staff; it is also to form the registered offices of Complex.
The industrial building, rectangular in plane, has been designed as a single aisle, one storey, with a flat roof hidden behind an attic, sloping at 5%. The whole is designed as a steel frame structure clad in sandwich boards with polyurethane foam cores. In the front part, there is also a two-storey office building, similarly covered by a flat roof hidden behind an attic. Both functions of the facility – obviously strictly linked – are connected as two intermeshed solids of contrasting colours.
The material solution for the building elevation consist of a combination of sandwich boards in shades of grey with a strong highlight of yellow, reminiscent of construction machinery. The windows and doors, including fittings, are of steel and aluminium. Glazing is planned of both transparent glass and graphite-coloured, non-transparent elements.
This is the third investment project designed by our firm in Skawina, following TPMS Polska s.a. – Office Building and Warehouse and Mr. Clean.