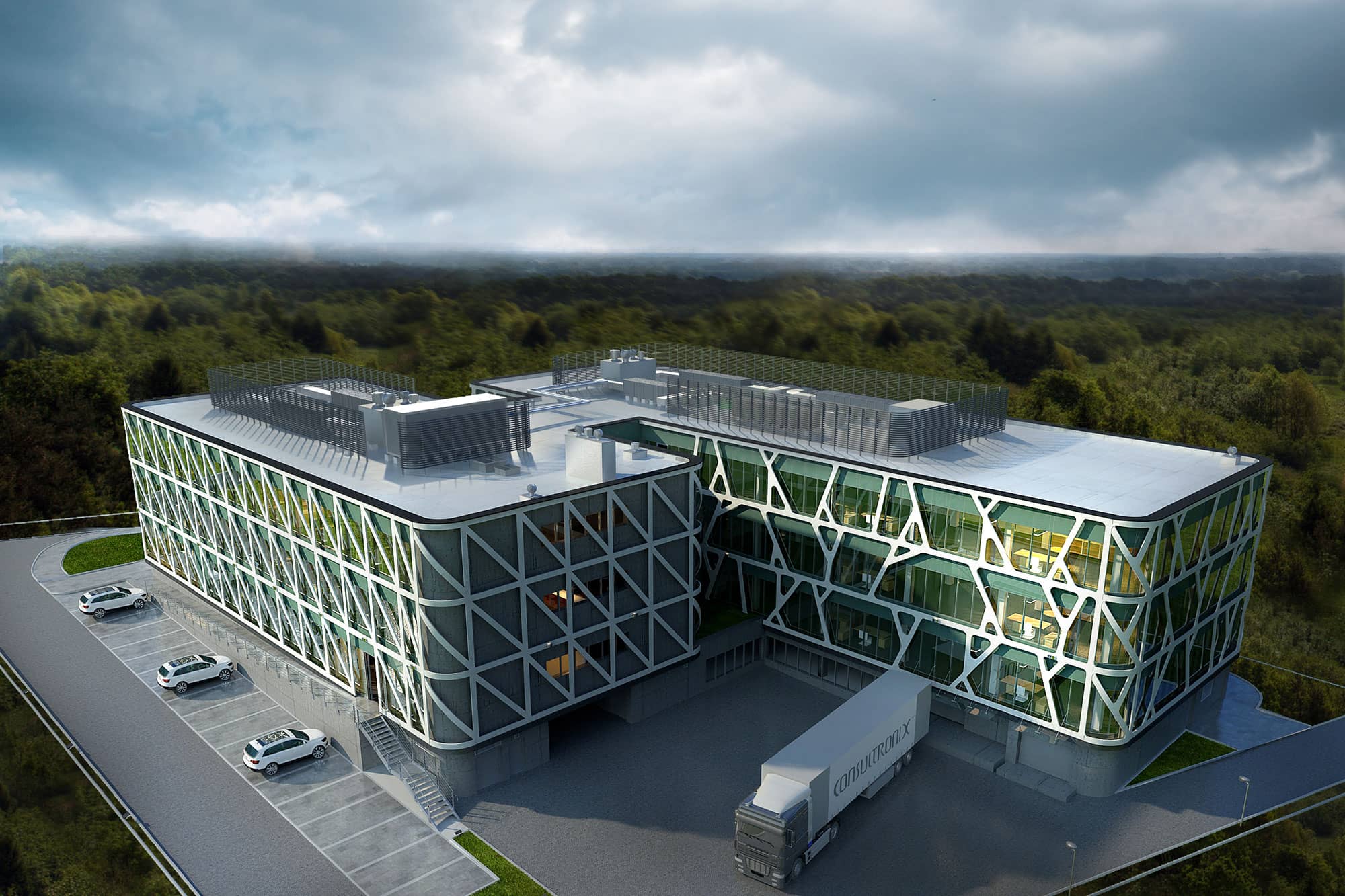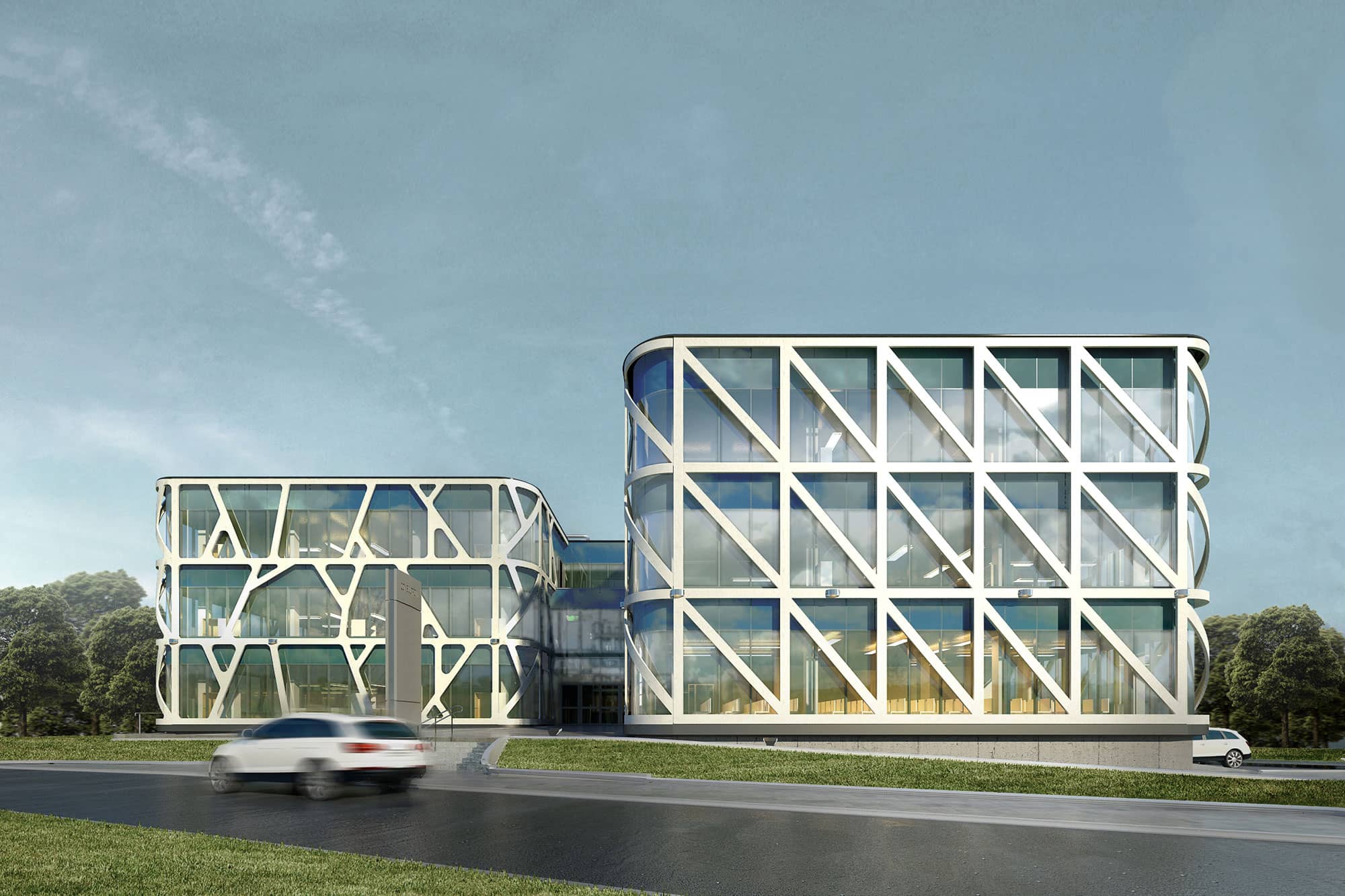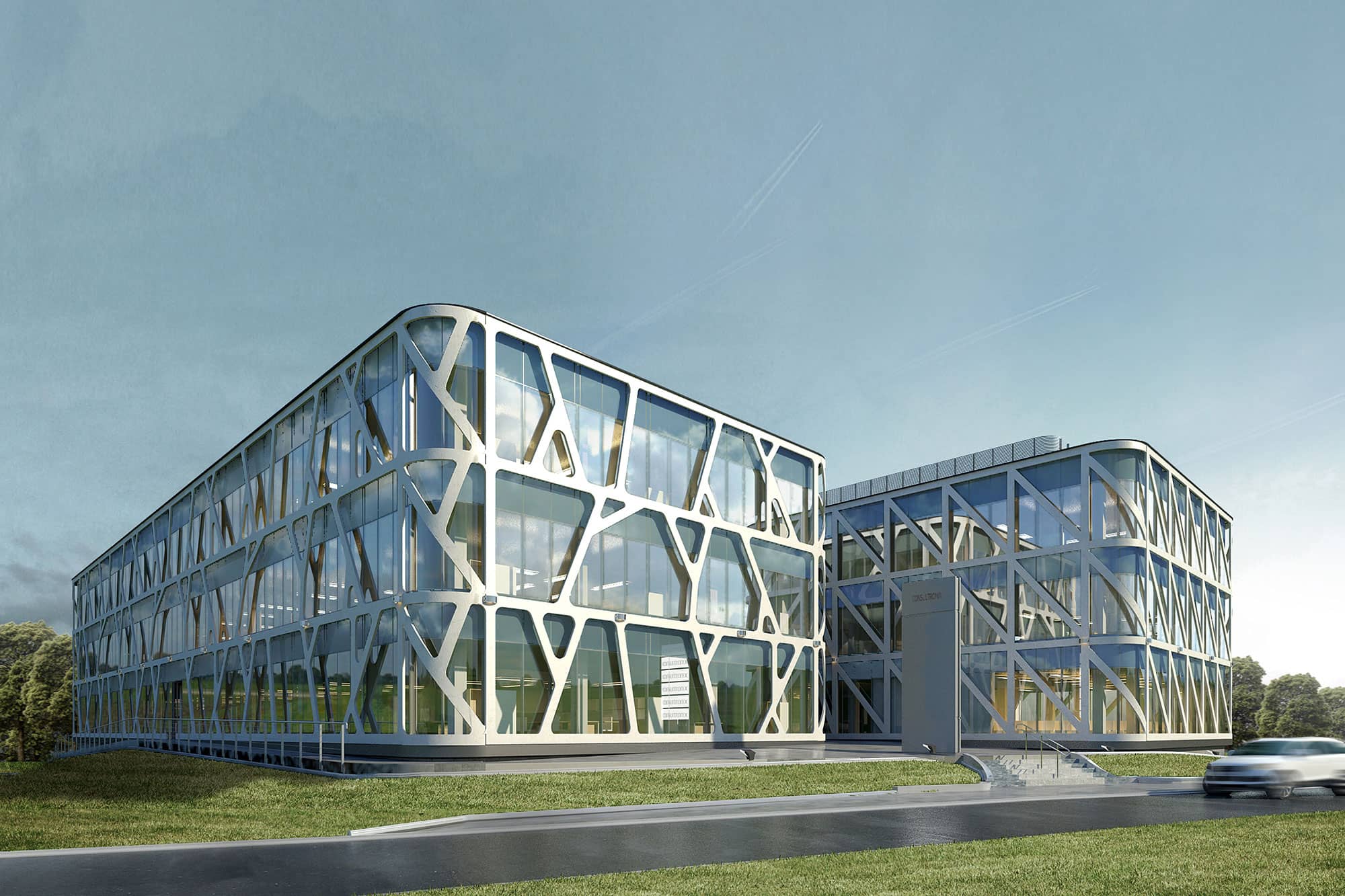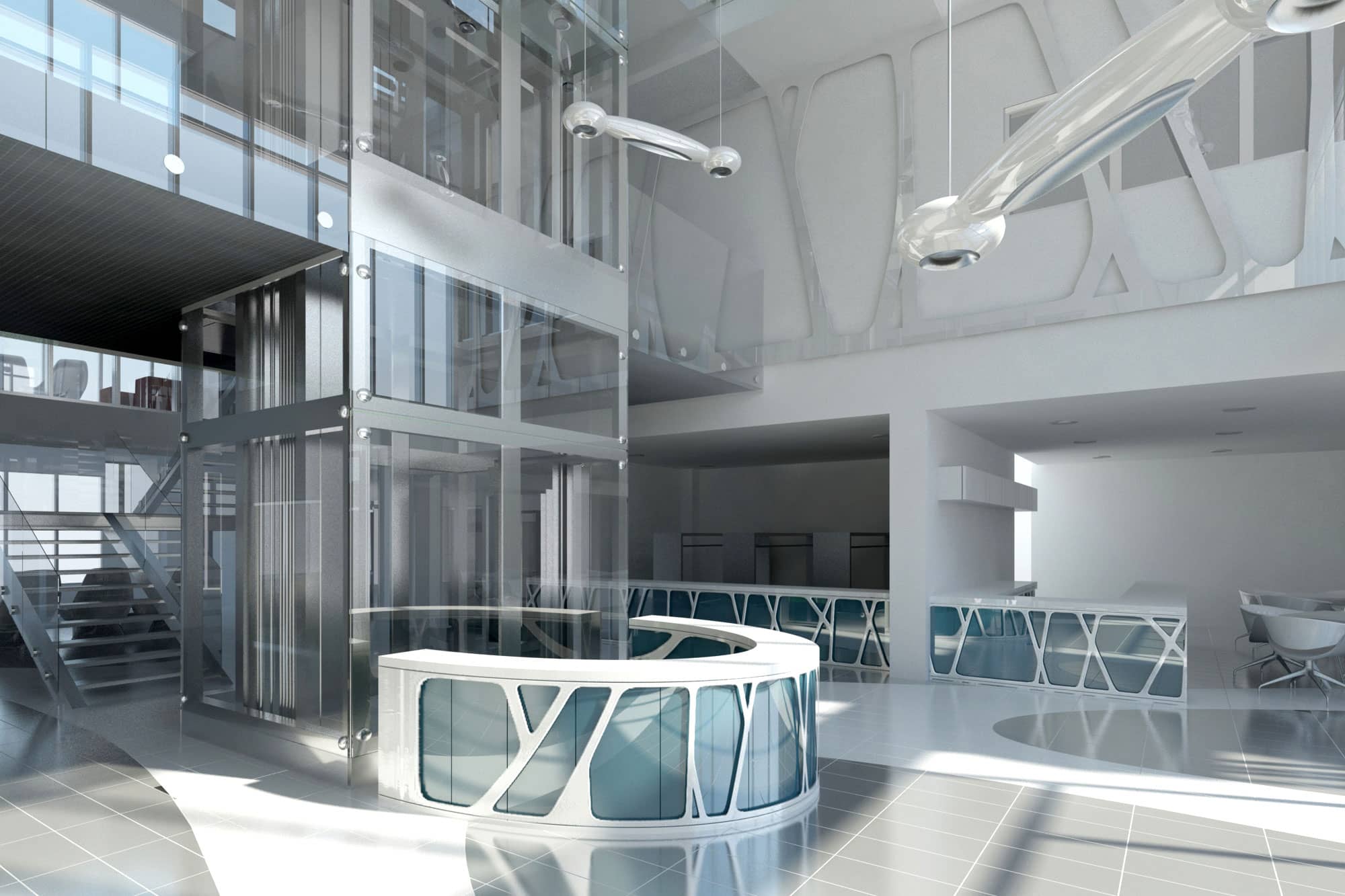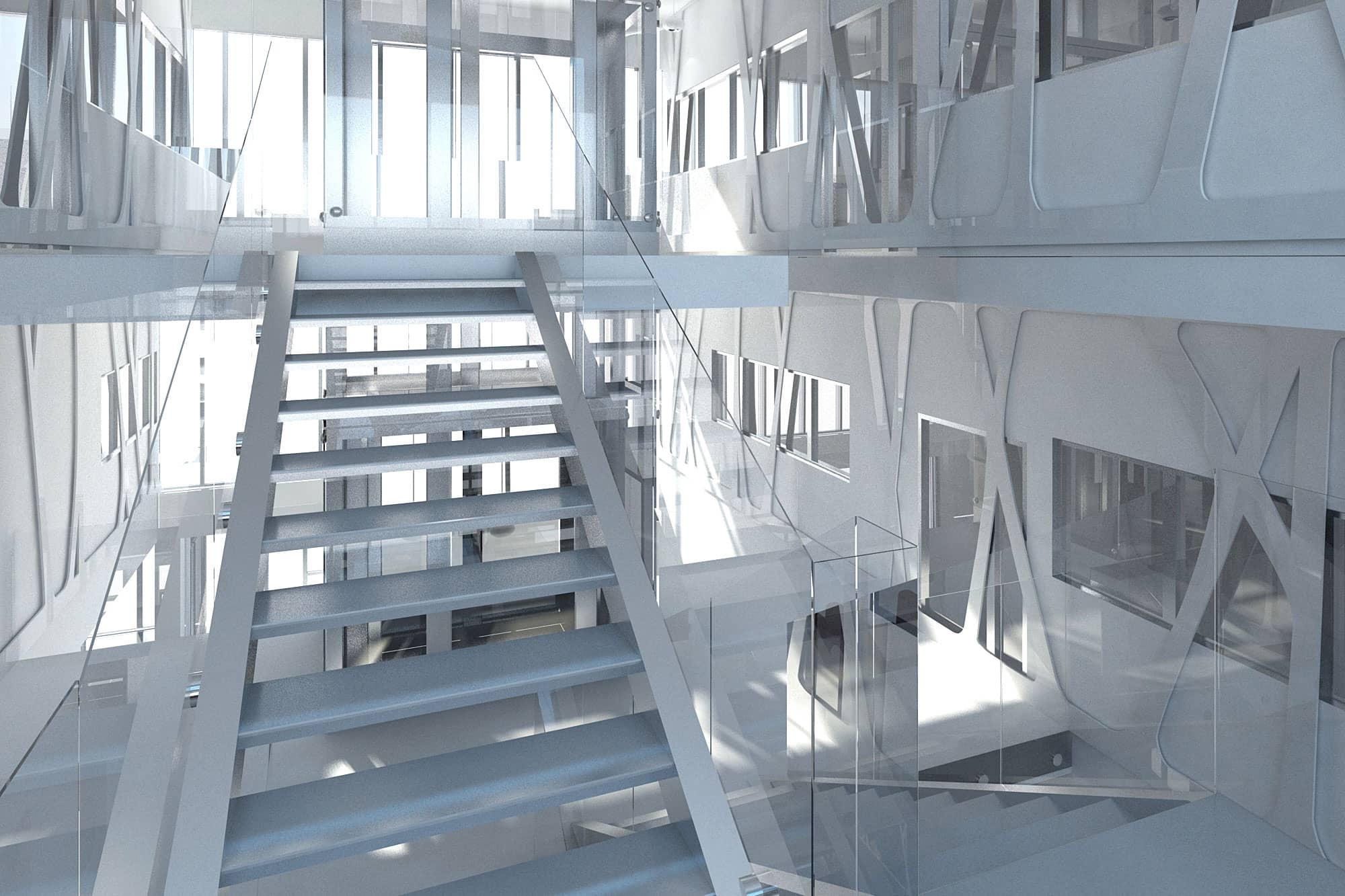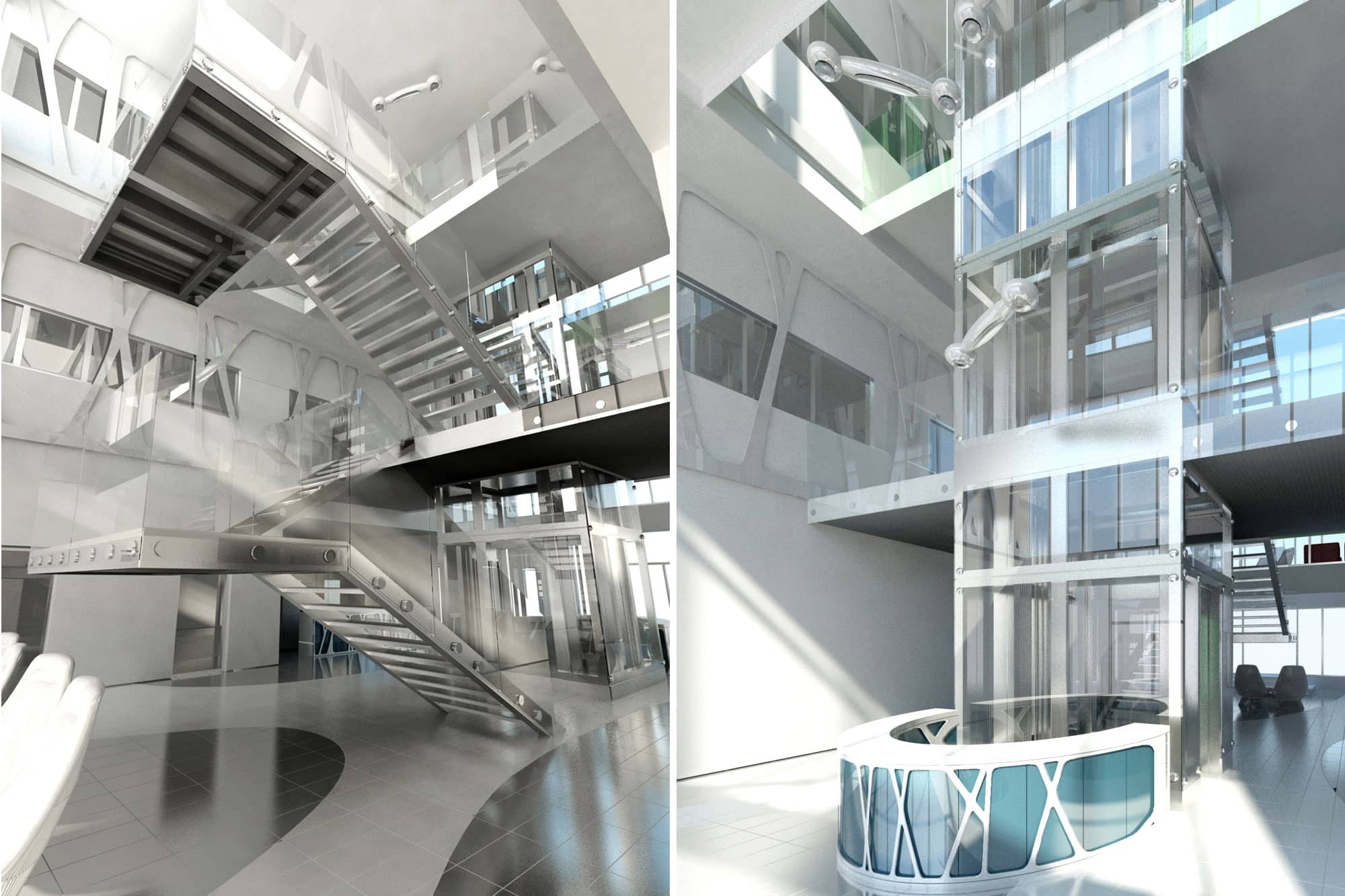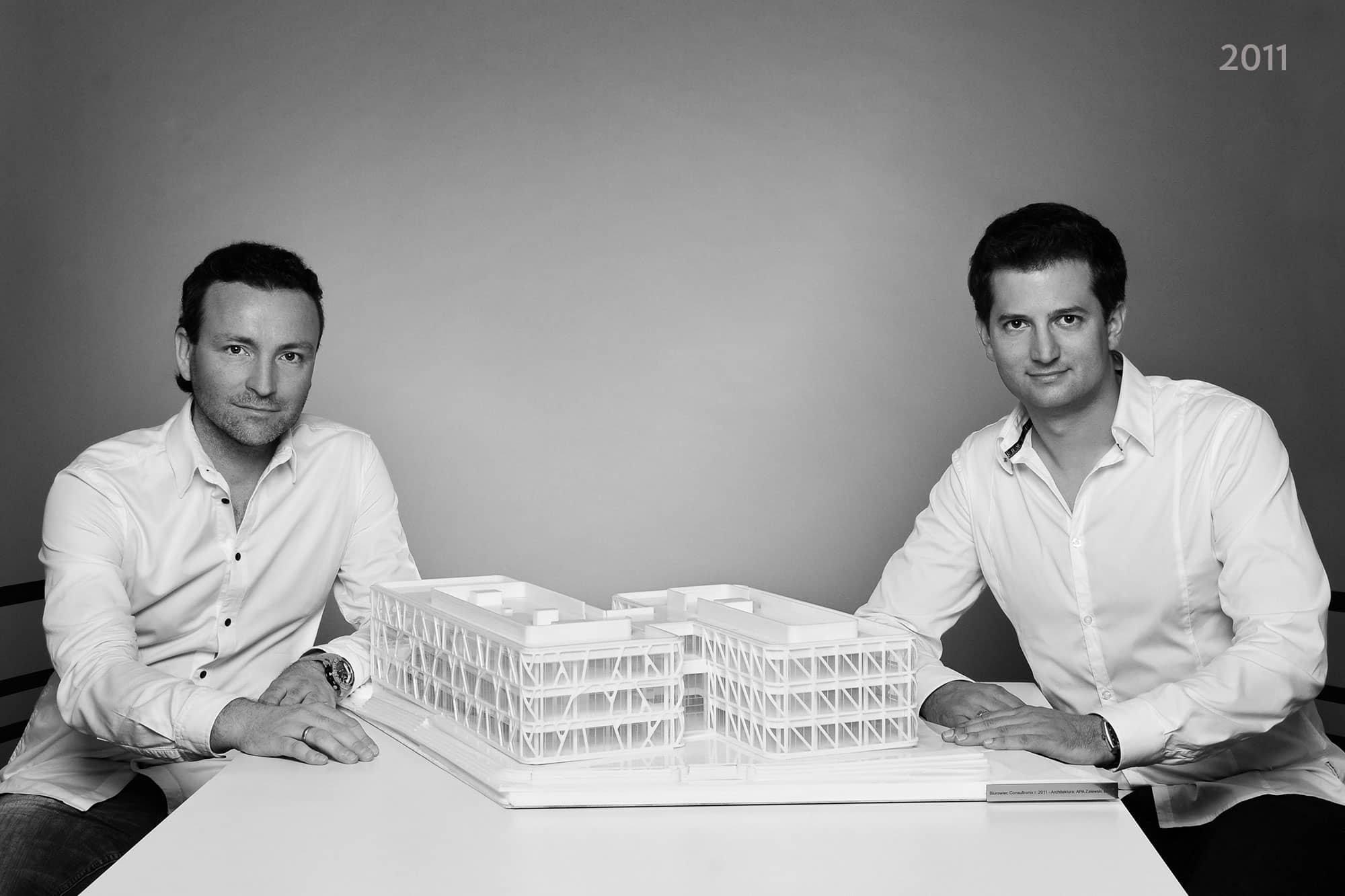 projekt-budynku-biurowego
Biurowiec-energooszczedny-Consultronix
wnetrza-biurowca-consultronix
projekt-wnetrz-biurowca-cx
Consultronix-architektura
Project
specification
Client

Consultronix S. A.

Location

Balice k. Krakowa

Construction

2012 - 2013

Area

8 000 m2
1st prize in the Investor`s competition.
The class A office blocks of our design are to be located right next to the Krakow Airport in Balice.  The compact form of the building stems from the assumed office function. The two basic shapes are designed on a rectangular projection with rounded corners, and connected by a glazed three-storey lobby forming the symmetry axis of the complex. One wing will be used as the office of Consultronix, the other will be let to tenants. Structures of precast elements of glass fibre reinforced concrete are designed in front of glass elevations. On the first wing of the building, the structure has a latticework layout representing an engineering, mathematical solution. In contrast, the structure on the facade of the second wing is inspired by microscopic images of cellular structures. These two inspirations reflect the business of the Investor, namely the distribution of all kinds of medical hardware.  The leading motif of this design is the tension between the natural and the engineering elements.
Four above-ground storeys are designed as a column and slab frame structure. Monolithic reinforced concrete columns are laid out in a modular grid, allowing the office space to be freely fitted out. The building solutions reflect the planned split into two separate office buildings.
This project is located close to other facilities designed by the firm: Brevis – Production Hall and Office, Intersport – Office Building and Warehouse .