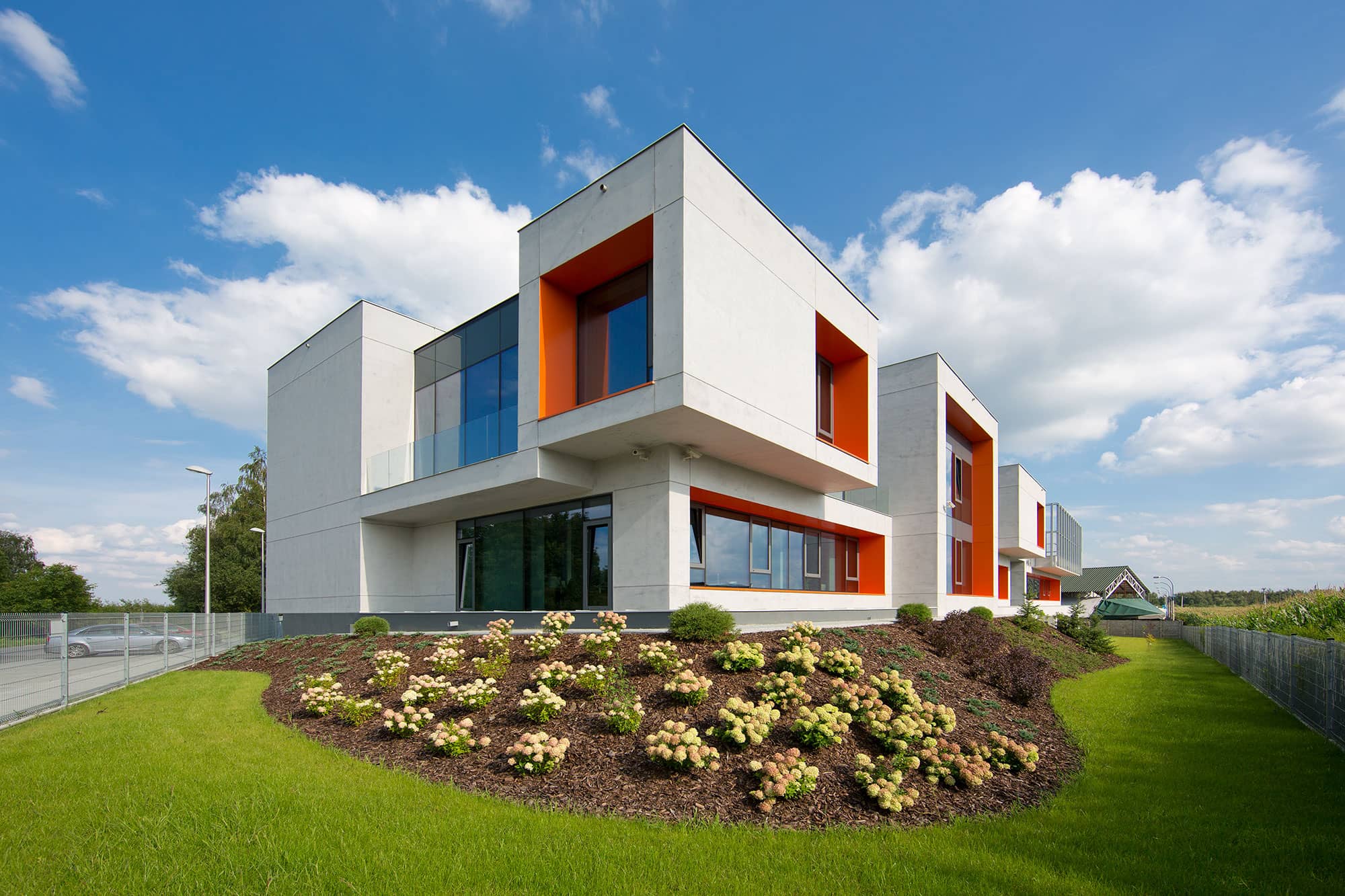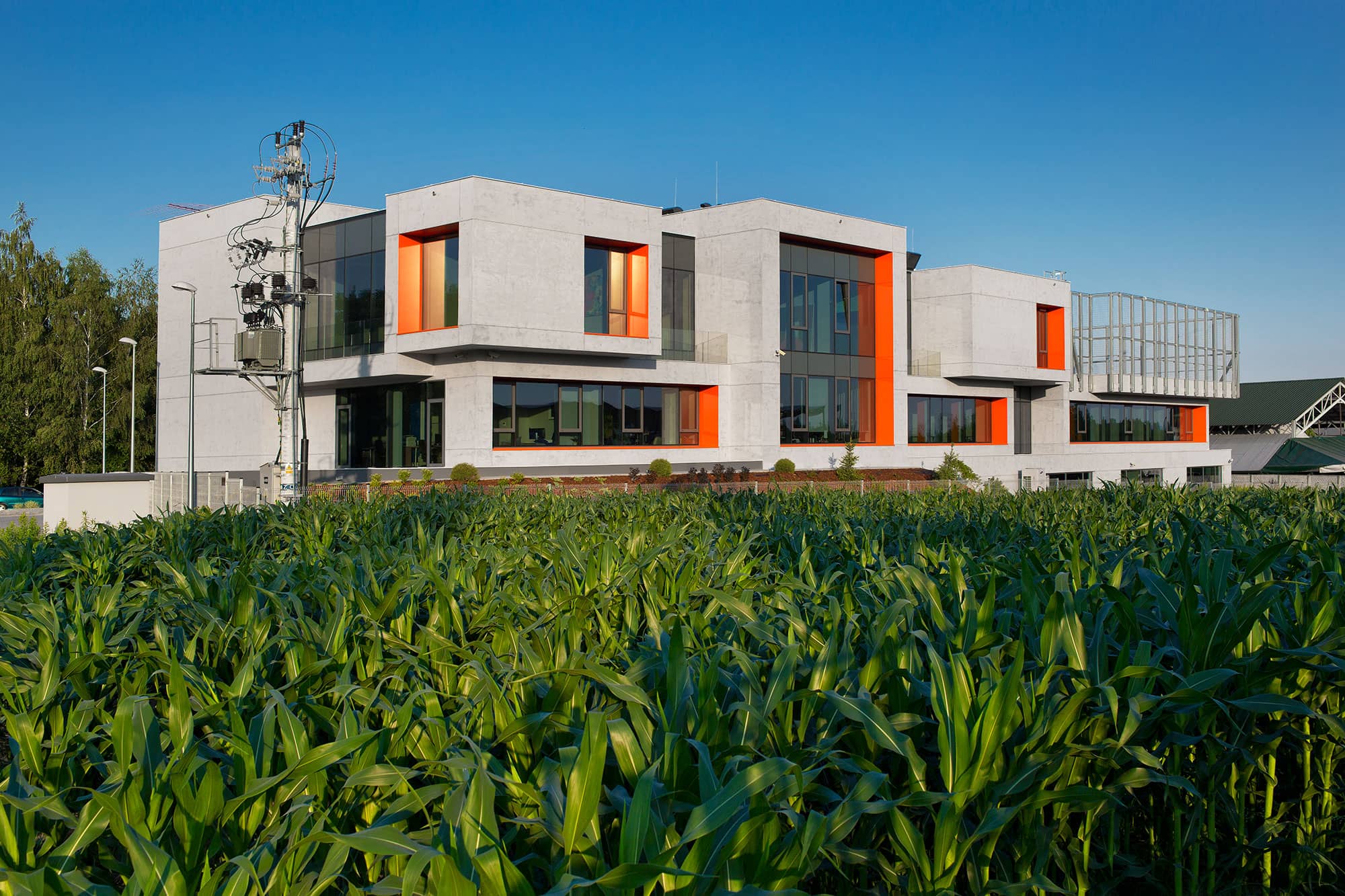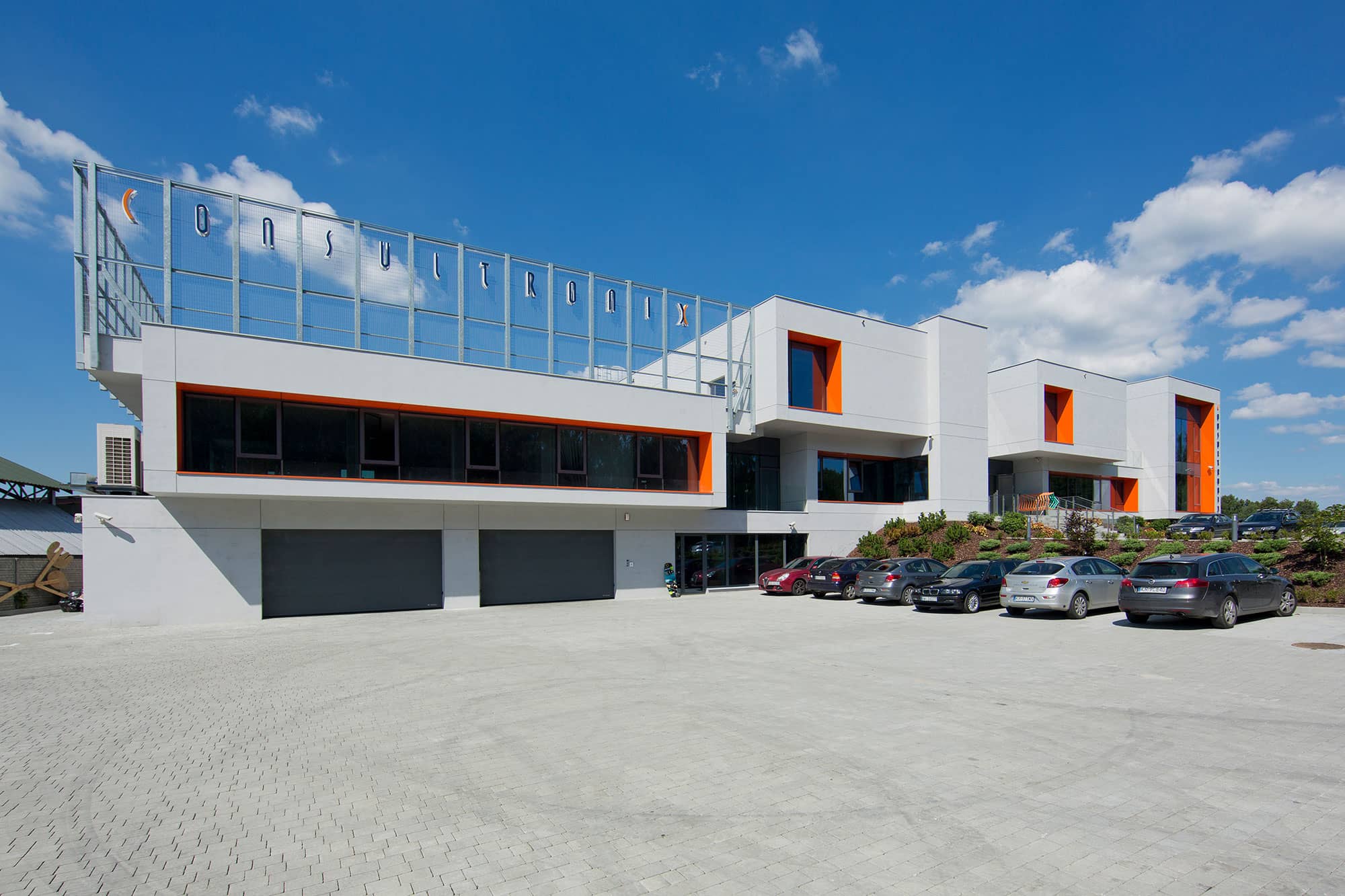 projekt-budynku-biurowego-cx2
Project
specification
Client

CONSULTRONIX S.A.

Location

Balice k. Krakowa

Construction

2014-2015

Area

2 200 m2
The project of the CX2 office block for Consultronix S.A. is located in Balice, a suburb of Kraków located in the Zabierzów municipality. The direct context for the project is the logistics and office zone being developed around the airport in which the Intersport – Office Building and Warehouse and the Brevis – Production Hall and Office designs by our firm have already been built.
The primary function of the building is an office (the registered address of Consultronix S.A.), supplemented with the functions of a warehouse and repair shop of medical hardware.
The office block's shape is that of connected and staggered cuboid containers. The designed office building comprises three storeys, the  lowest of which, housing the warehouse and repair shop, is dug into the ground on the north side and is accessible from a small truck apron on the south. The middle storey houses only the office function, while the top one is for office and conference purposes, with additional access to the sports pitch on the roof of the lower storey. Structural elements of the building are designed of reinforced concrete, monolithic, in a column/slab arrangement. The whole is covered by a flat roof. The necessary traffic circulation system for the facility has been designed around it, subordinated to the facility's function and allowing the disabled to move freely around its grounds.