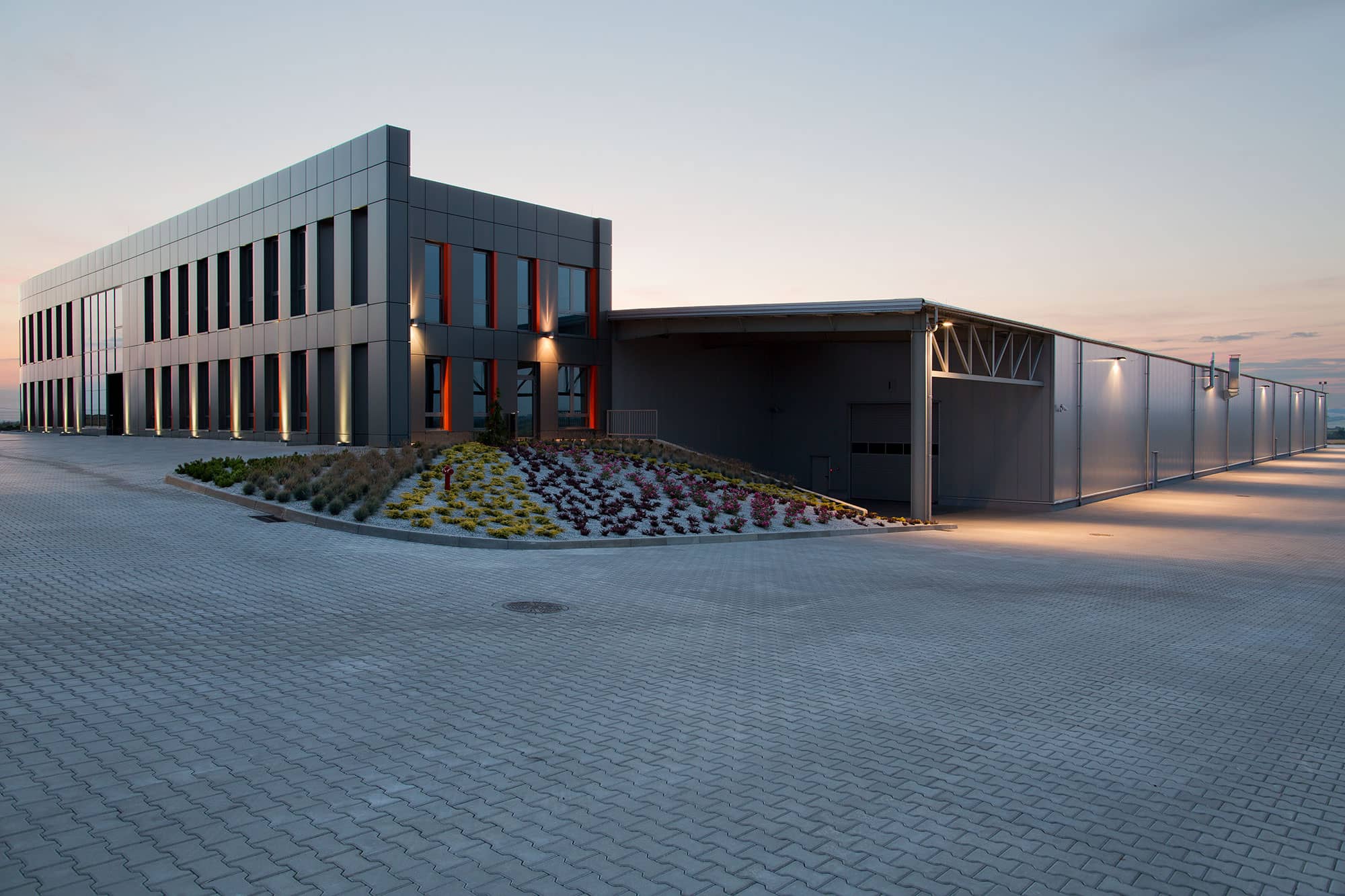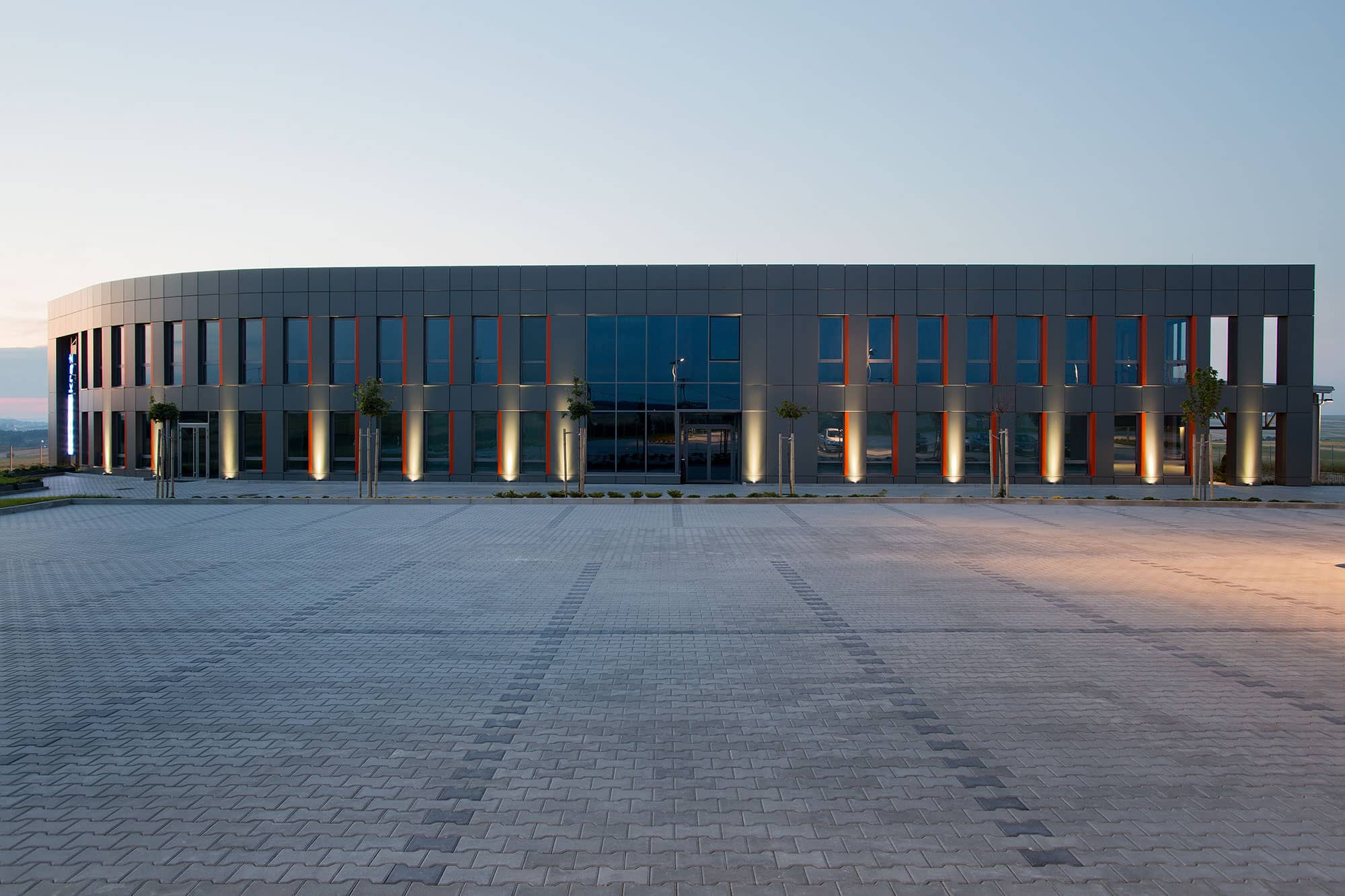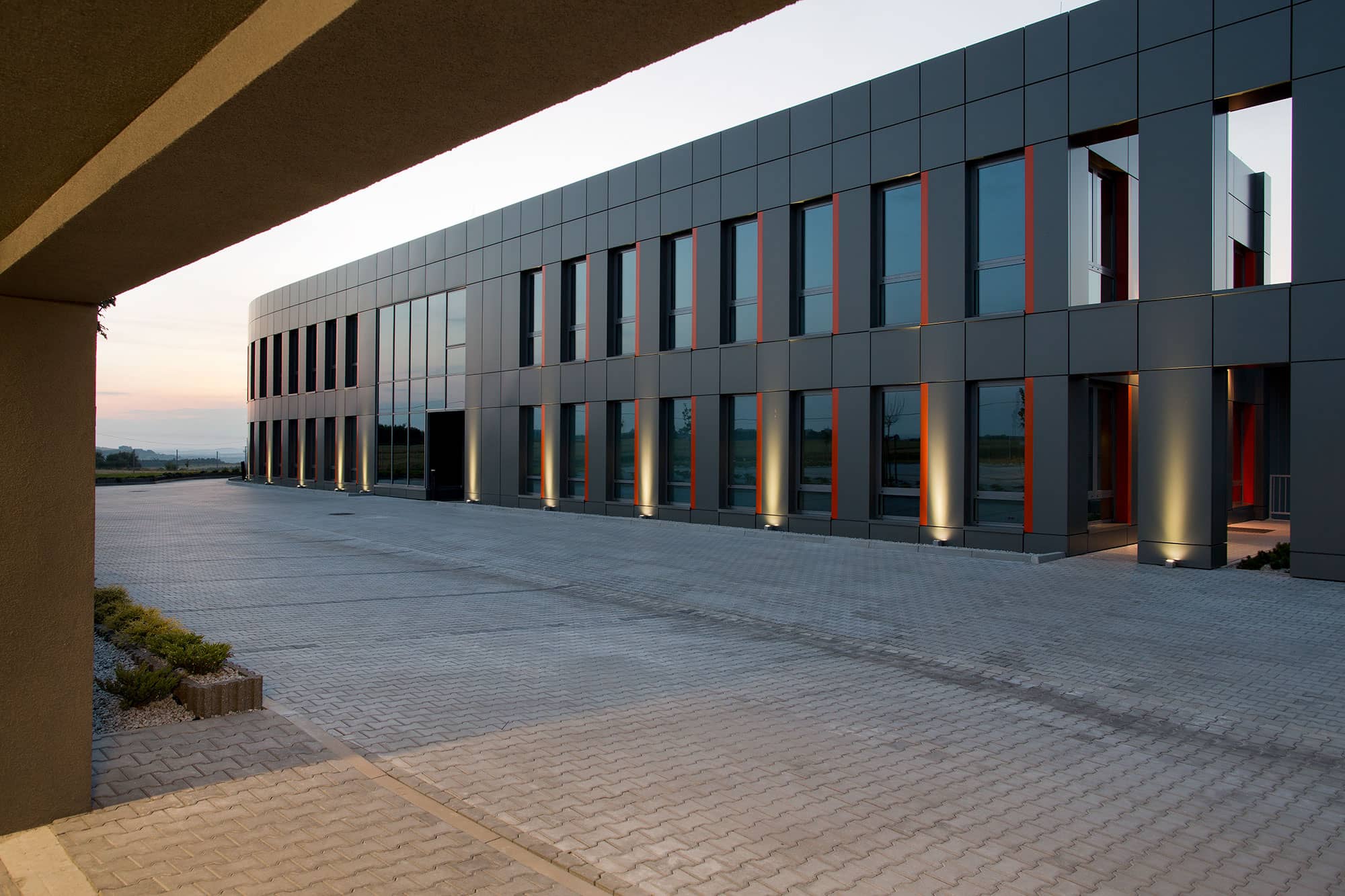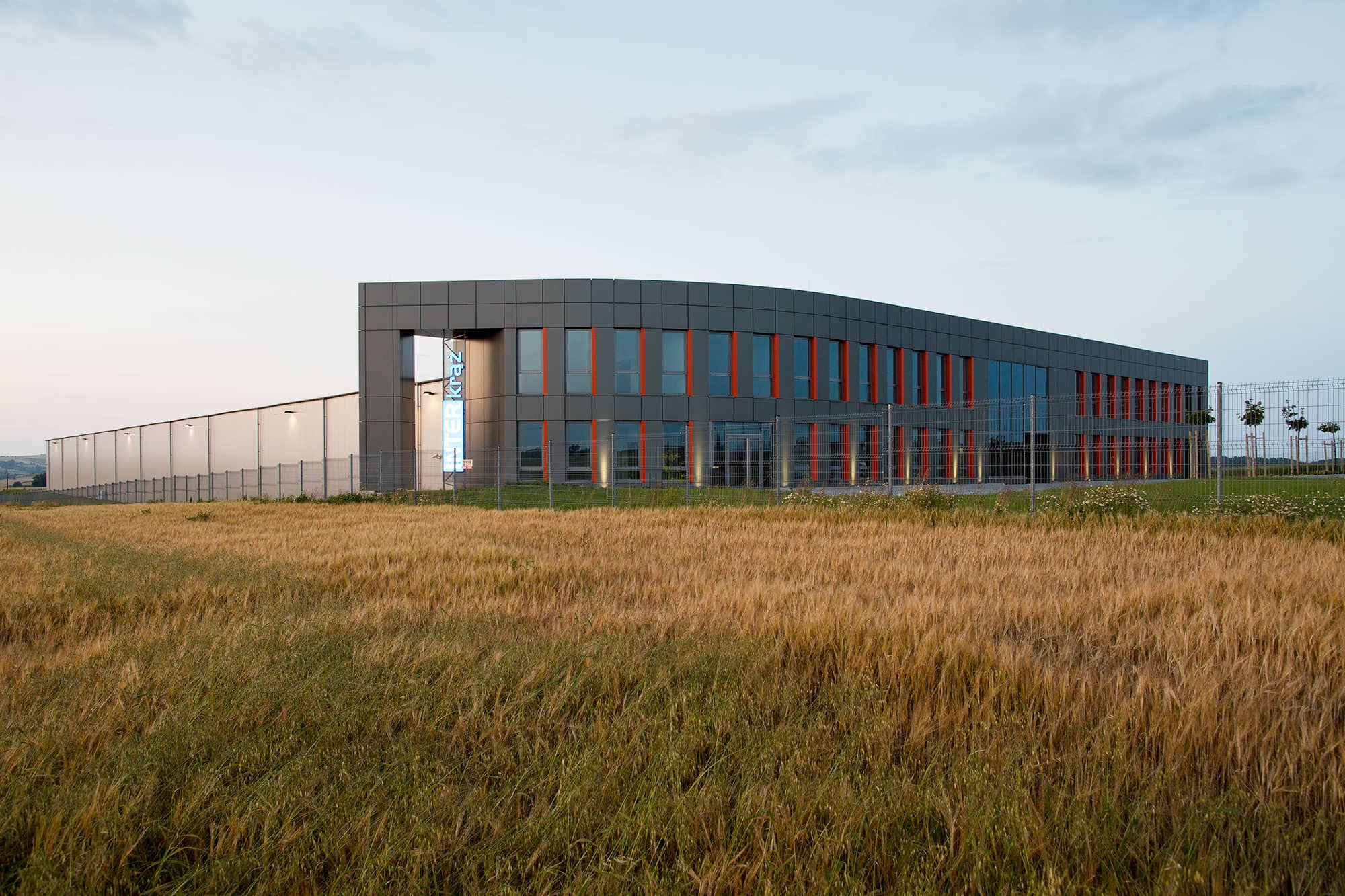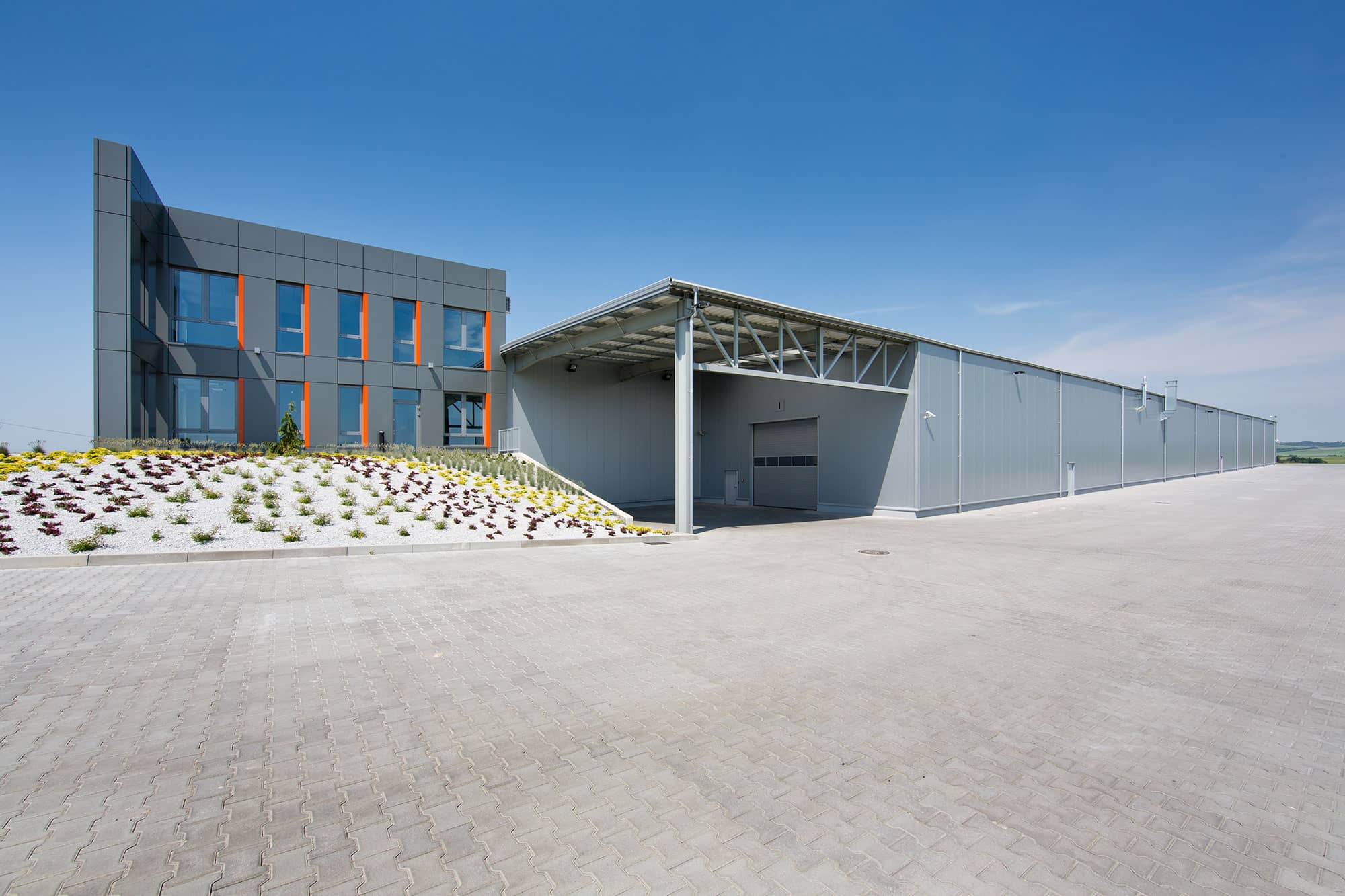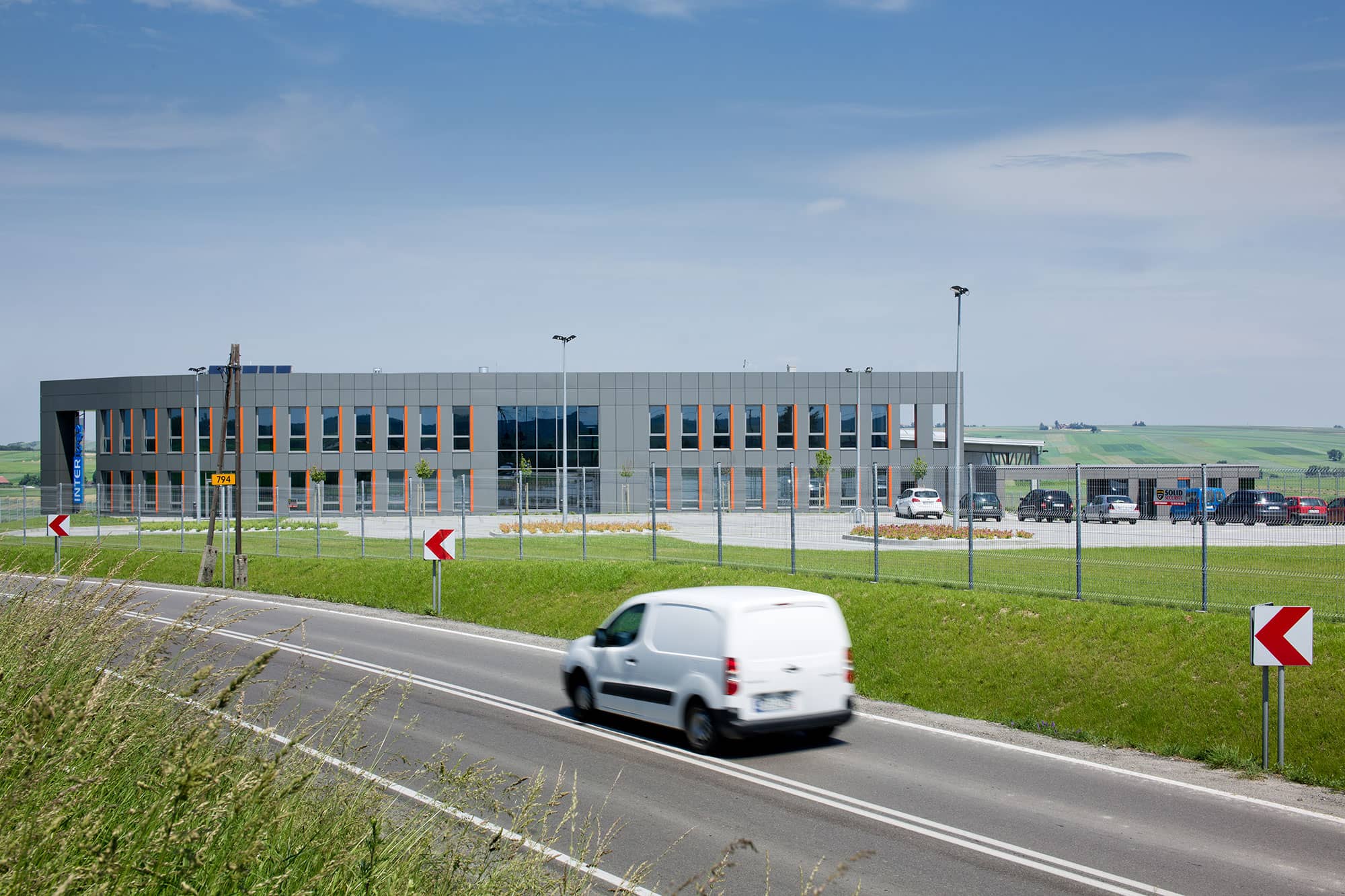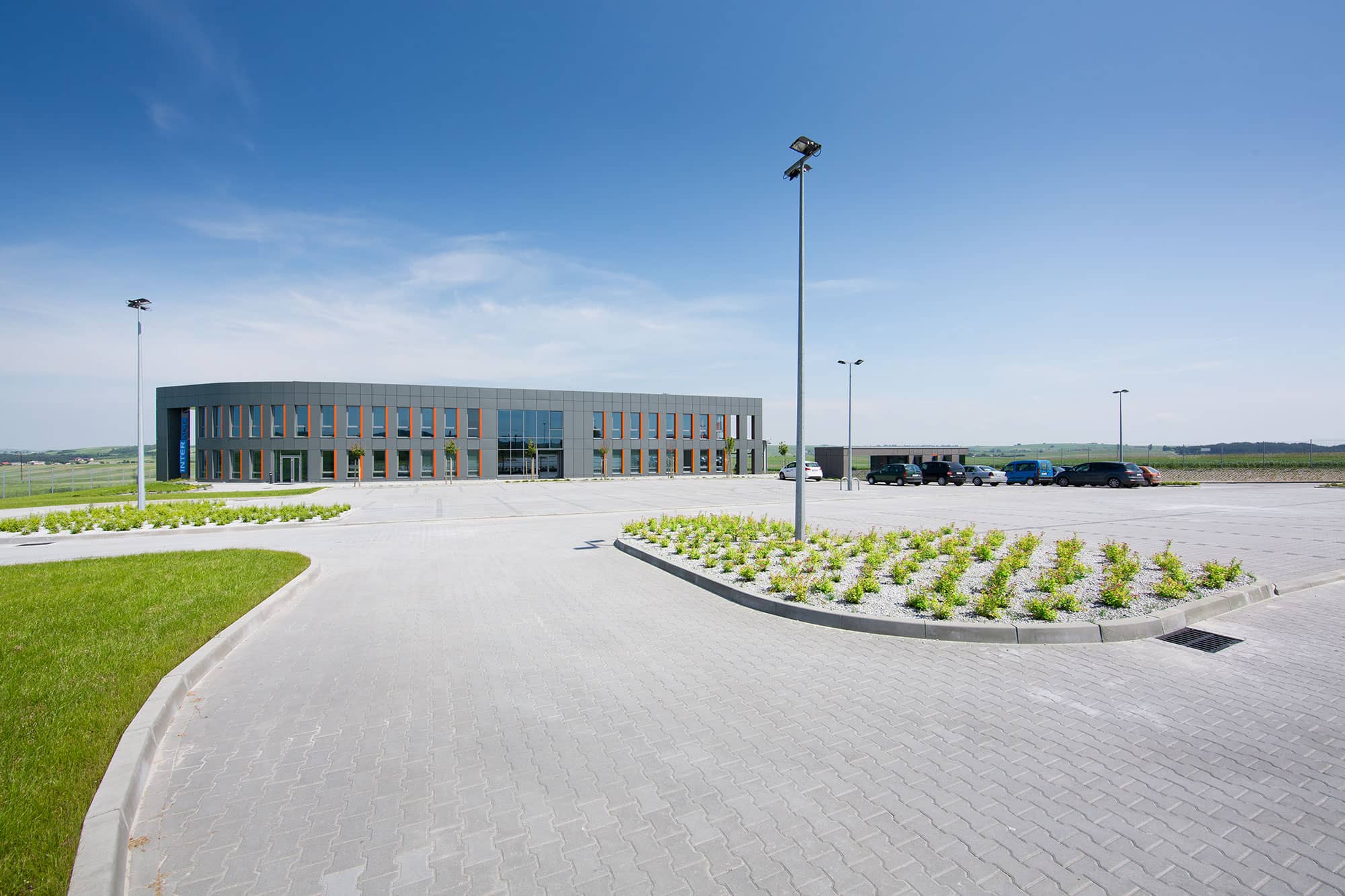 hala-i-biurowiec-interkraz
архитектурное-проектирование-завода
projekt-zakladu-produkcyjnego
Project
specification
Client

Interkrąż Sp. z o. o.

Location

Trzyciąż

Construction

2011 - 2013

Area

9 000m2
The Interkrąż factory buildings are situated in Trzyciąż (Olkusz County) near Kraków on a plot covering nearly 4 hectares directly adjacent to the Kraków-Wolbrom regional road. The building comprises office and production sections. The two-storey-high office building, covering an area of 945 sq.m was erected using traditional technology with a reinforced concrete skeleton, while the steel hall furnished with gantries and covering a floor area of 8000 sq.m was delivered in prefabricated form. The façades of the office section were made of Alucobond, while the industrial section was constructed of Kingspan sandwich panels.
The design includes bars on the right hand side of the windows of the office building whose colour contrasts with the remaining part of the façade. Thanks to the curvature of the façade this makes the building seem to change colour depending on the angle as one moves along the regional road.
Interkrąż Production Hall is one of our three industrial projects in Trzyciąż, the other two being the Zakłady Kablowe Bitner and Celbit production facilities.