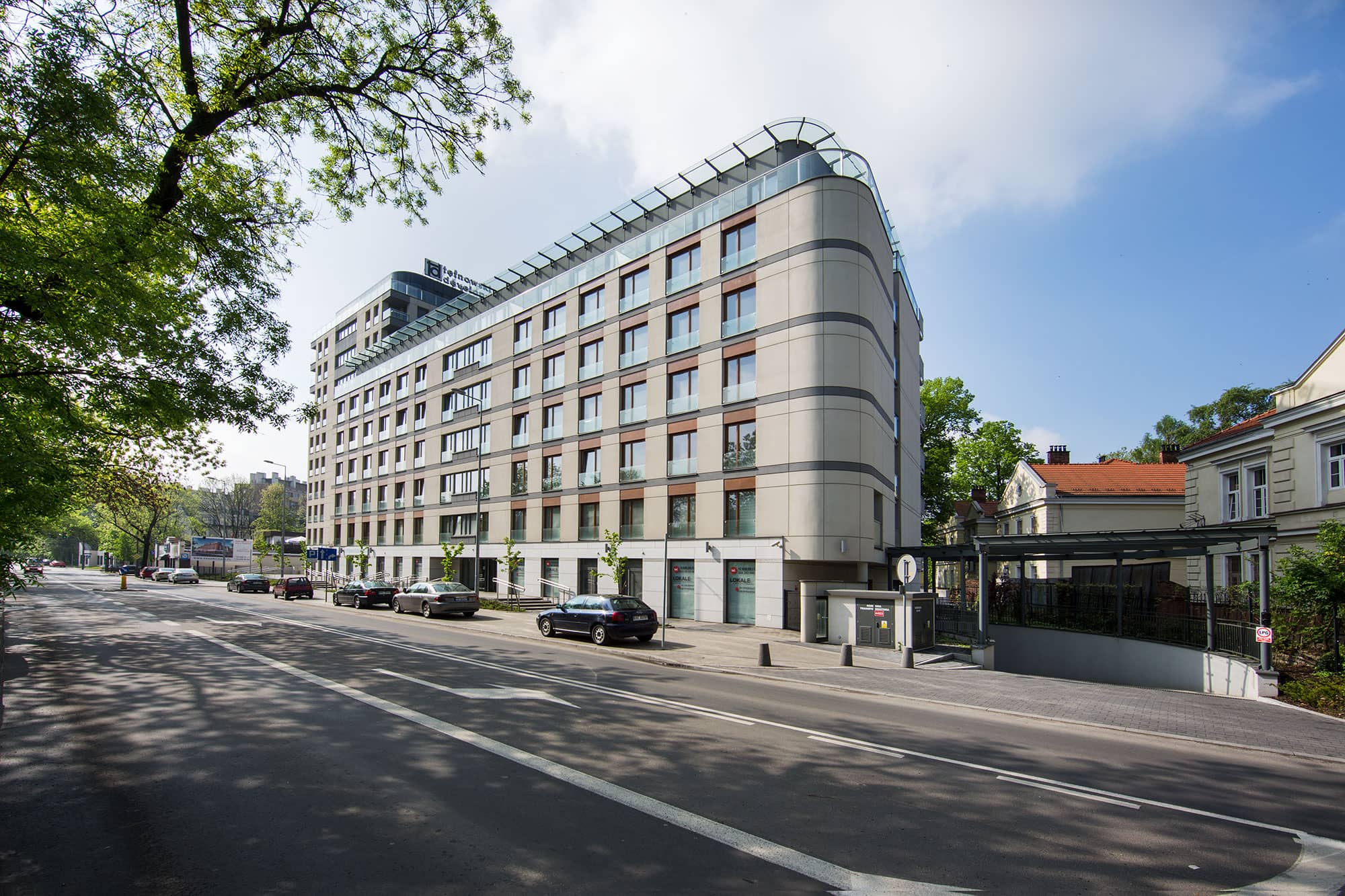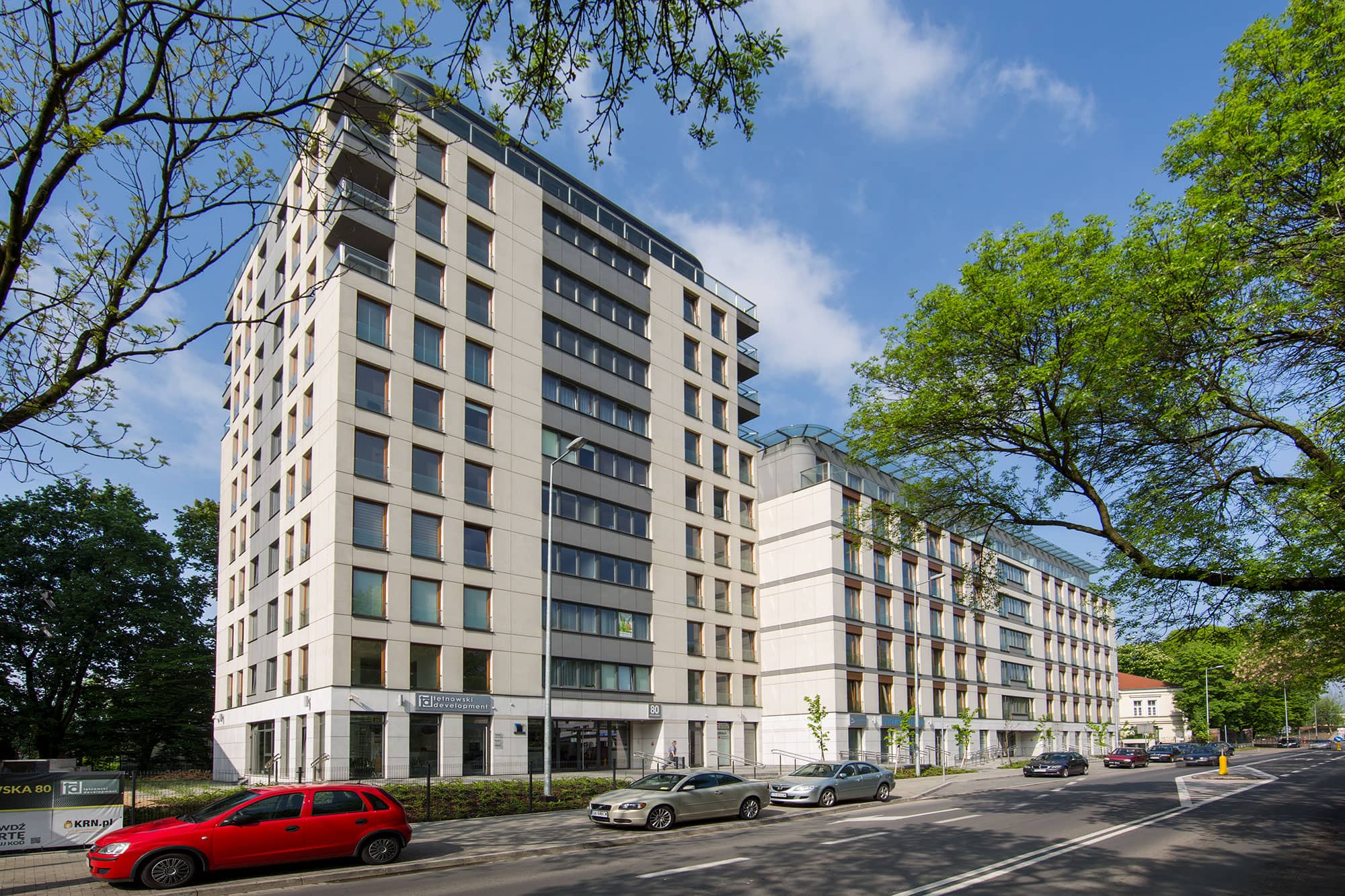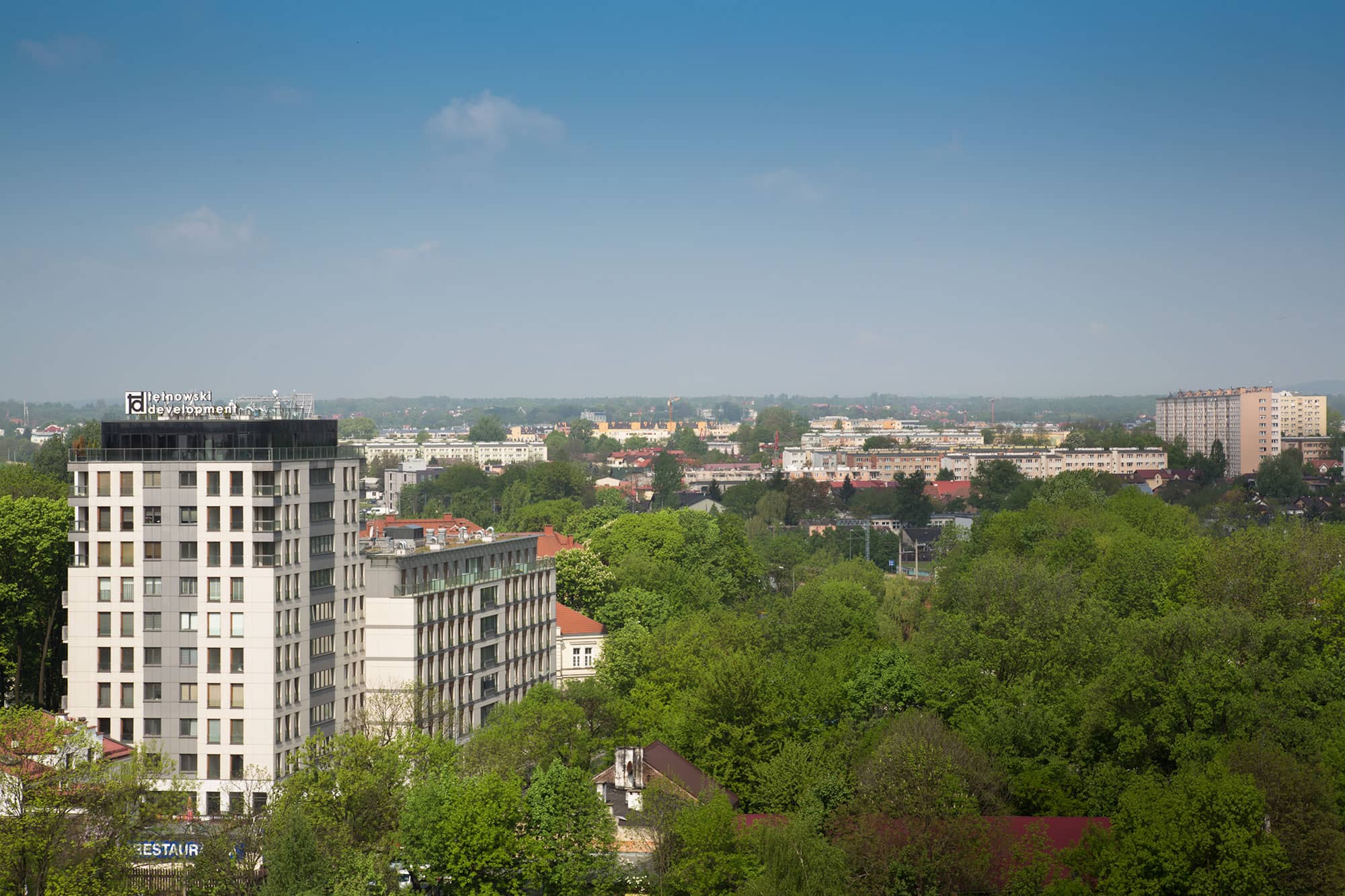 projekt-budynkow-wielorodzinnych-krakow
budynki-wielorodzinne-projekty
budynek-wielorodzinny-krakow
Project
specification
Client

Tętnowski Development Sp. z o.o.

Location

Ul. Wrocławska, Kraków

Construction

2012 - 2013

Area

9 500 m2
Ist Prize in Investor`s competition.
1st Prize in Kraków mój Dom / Kraków my Home Competition organised by Dziennik Polski local daily and the Municipality of Kraków
The residential apartment building at ul. Wrocławska 80 was designed for the Tętnowski Development. The intention behind the design was to complement and order the façade of the street beside the military precinct which had been developed quite chaotically despite its ideal location in the centre of Kraków. The building comprises an 11-storey-high vertical section – the tower, and a contrasting seven-floor horizontal section. Both the vertical and horizontal elements were designed in line with classical principles of tripartite division of the façade: the foundation is the stone-faced ground floor with glazed commercial space whose theme is carried upwards with repetitive residential floors and crowned by the final storeys which are set back by the width of the terraces. Thanks to the glazed walls of the commercial areas on the ground floor, illumination, the small-scale of the architecture, and the greenery, an attractive semi-public space was successfully created and this section of ul. Wrocławska acquired a contemporary, urban, open, and user-friendly character. The building was produced with plenty of attention to detail with the use of the highest class materials, including Croatian Plavi limestone, decorative Ceresit plasters from the Visage series, and wooden window frames with glazing maintaining high thermal and acoustic parameters to ensure comfortable use. This was successfully achieved thanks to the cooperation of the developer with the architects both at the design stage and throughout the entire construction process. Such an approach to development won the recognition of the future inhabitants: nearly 80% of the flats had been sold at the delivery of the building which can also be considered a commercial success. The building qualified for the Kraków mój Dom Competition, and the Jury finally recognised this as the best residential site delivered for use in Kraków in 2013.