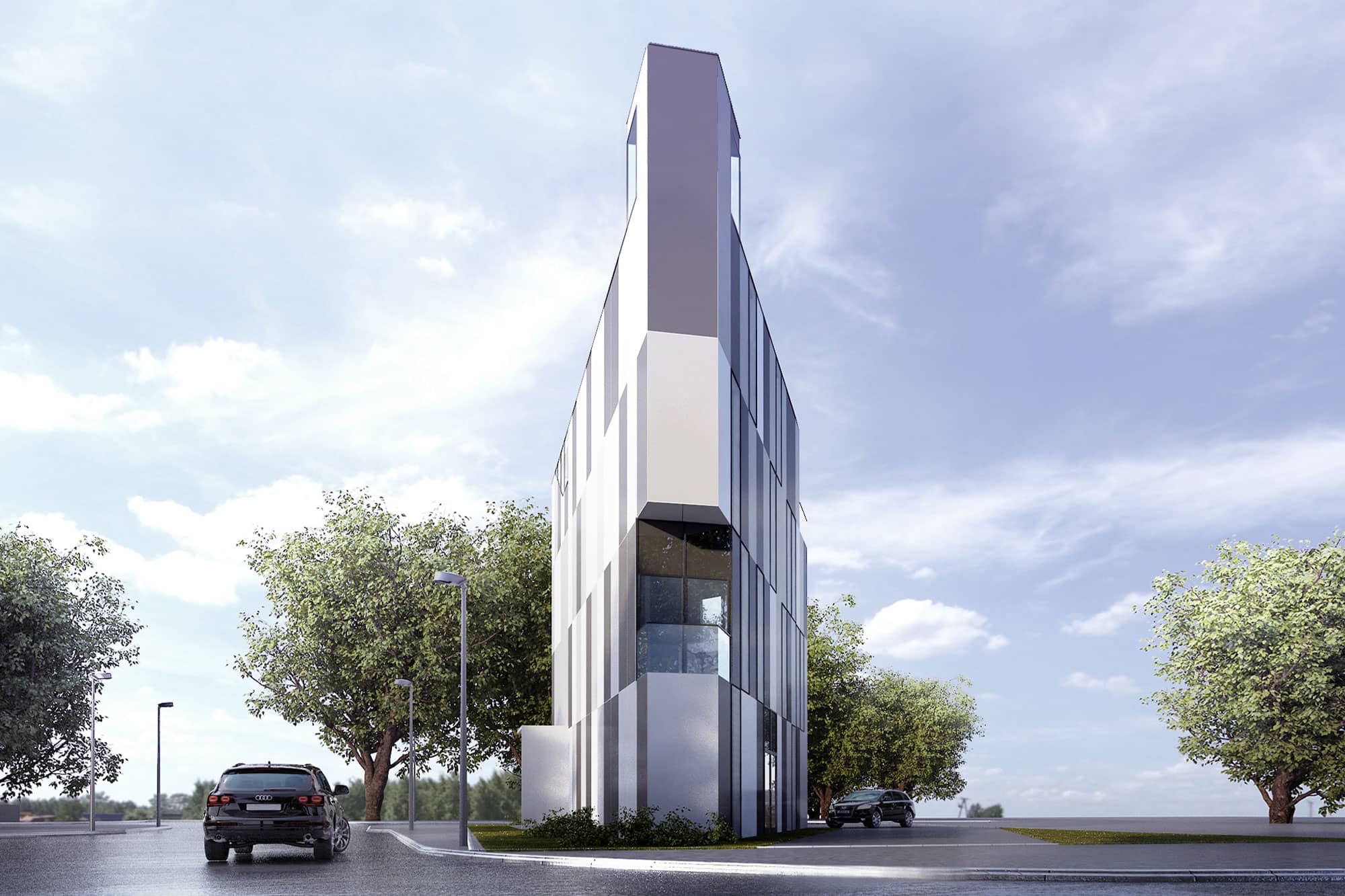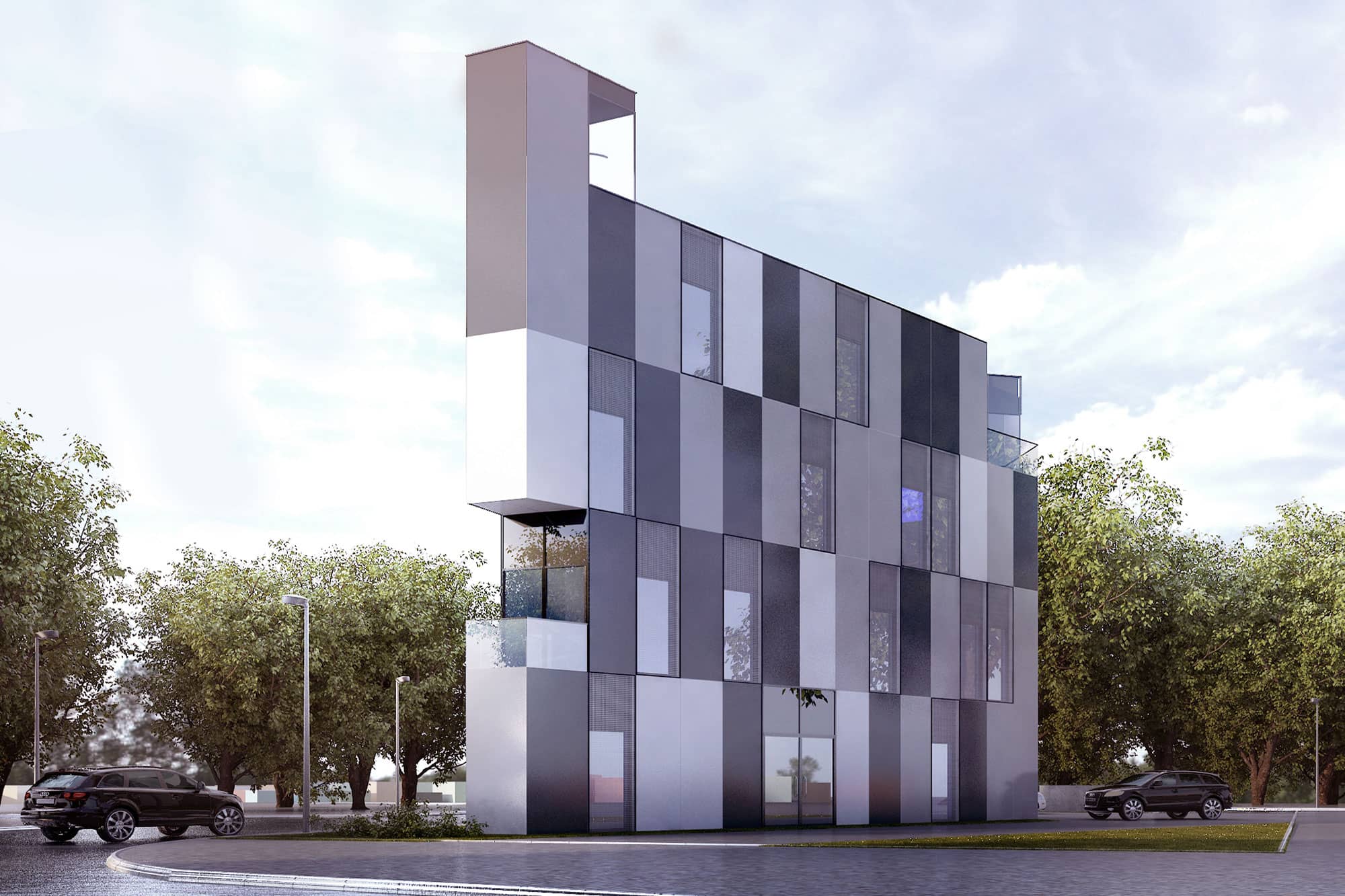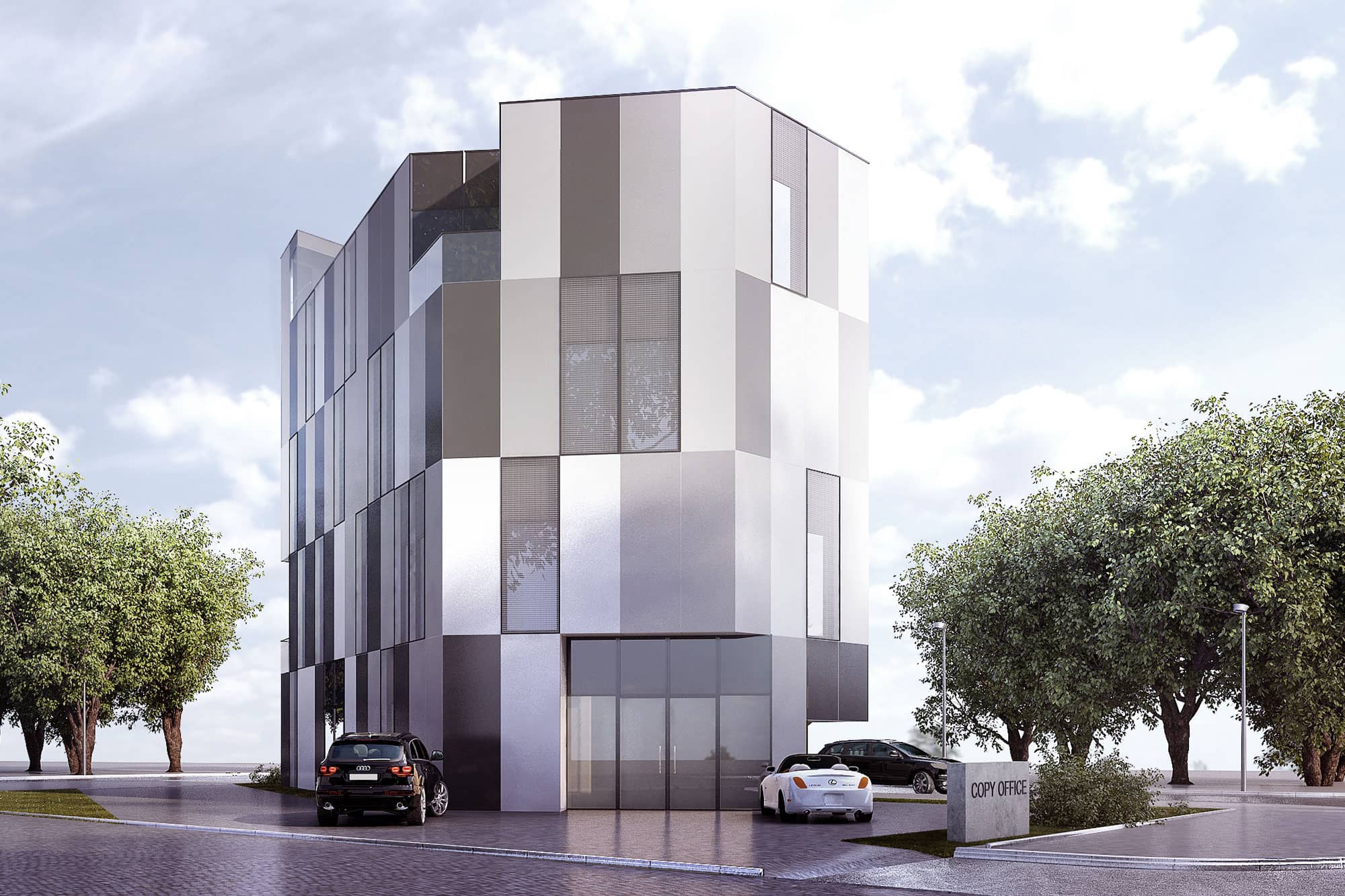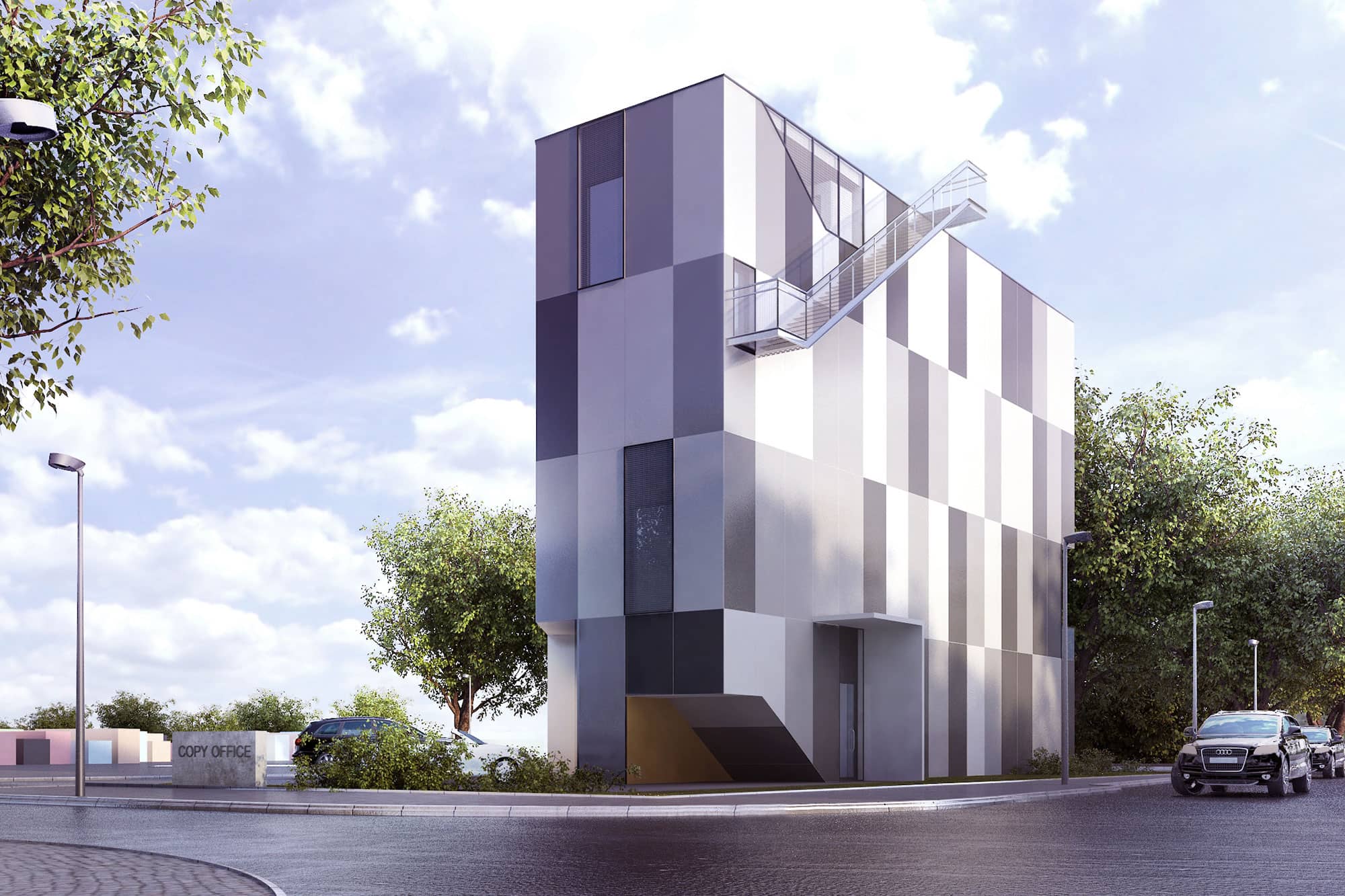 Project
specification
Client

Copy Office Sp. z o.o.

Location

Kraków

Construction

2013

Area

480 m2
The office building we designed for Copy Office, which sells and services office equipment, is located in Bociania Str., Kraków. The primary office function of the building is supplemented with a retail one. The direct context for the building consists of manufacturing plants, warehouses, office blocks as well as multi-family housing. Because of its size and decisions about its appearance, the designed building smoothly matches the present cityscape.
This four-storey building has been designed on a projection of an irregular pentagon whose shape is due to the shape of the lot and the arrangement of binding urban planning limits. The elevations are designed of rectangular modules in shades of grey. In order to keep the form uniform, window openings are shaded by panels of painted mesh, so they can appear to be flush with the planes of the façade and harmonise with the graphic layout used.
The structure is designed as a plate and slab system. The entirety is covered with a flat roof slab.
Regardless of the limitations imposed by the size of the lot and a difficult context of the surroundings, an office block of an elegant though unusual form was built, which allows it to stand out in the urban fabric. As a result of the divisions used, which are reminiscent of pixels, its gentle colours avoid all monotony. The whole fulfils the function of stately main offices of the company.